A Red Christmas
A Red Christmas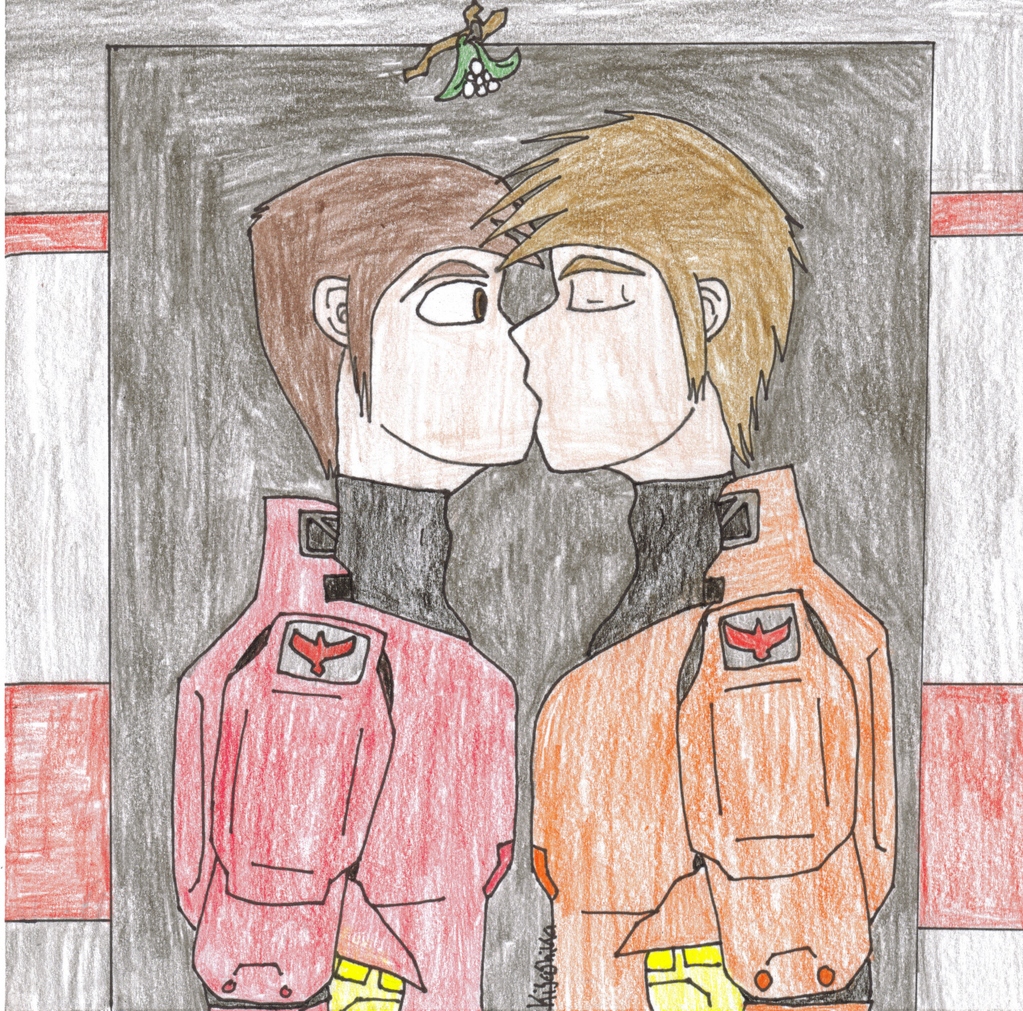 Description
The air between the two was tense, they looked at the other warily, then away. There was no backing out, it was practically law. Two under the Mistletoe, had to kiss. Silence that could kill a mouse seeped between them. 'Okay, you can do this Grif. Just a quick peck and it's over with.' Grif sighed. It was now, or he'd never be allowed to move from this spot. Simmons blinked. He could've sworn Grif got closer and closer. But by the time he realized what was happening, it was too late.
Grif's wanted quick peck lasted longer than it should have. About a minute too long. Once his lips were on Simmons', they could't move; he couldn't move, and neither could his comrade. They were almost frozen in place, if it weren't for the fact that they got a few steps closer than before. The tension was quickly gone, the silence was replaced by quiet tranquility. A small breeze gusted in between them, which made them part. Neither Red could speak, or barley breath. Mostly out of shock, but also out of love? They didn't know, but they shook the thought from their heads and continued into the base.
For my newest Fiction (not posted here).
http://www.fanfiction.net/s/3934135/1/A_Red_Christmas
Grif and Simmons (c) RossterTeeth
Fiction and Art (c)
Kisa
Shika
General Info
Comments
2
Media
Colored Pencil / Crayon
Time Taken
An hour
Reference
None