Casual Trio
Casual Trio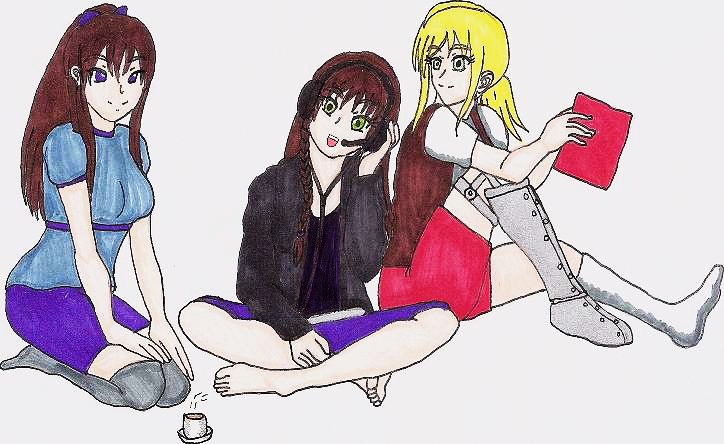 Description
A drawing of  my main three from "I'm Different, Not Disabled", a roleplay I made over on Gaia Online, sitting in casual gear.
From left to right, Meina(though I messed up her hair color), Mariska and Lilty.
Meina is blind, though she makes up for it with heightened other senses and is very mellow and lady-like character.

Mariska has extreme issues with her short-term memory and a bit of social anxiety but she is kind if scatterbrained due to her condition. She responds best to electronic voices and uses a special notebook to keep on top of things her brain can't take care of.

And Lilty has her obvious prosthetic leg. Her character is suppossed to be dandere-ish but I'm not quite good with writing those yet.

the picture make me think if I ever did a background for it, it'd be one of the girl's dorm rooms.
General Info
Comments
1
Media
Ink or markers
Time Taken
Reference