Seraphic Destiny
Seraphic Destiny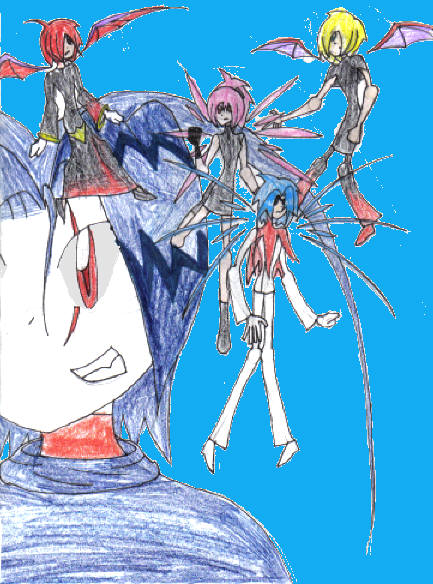 Description
Just a little thing I drew out of boredom.
About the characters... We all know Toki. The blue-haired character in the background is Hector (I couldn't come up with a better name. He looks like his namesake... *sweatdrop*). The pink-haired girl is May. The blond one is Haile. Believe it or not, he IS a guy. The redhead is a younger version of Twilight. There IS time travel in this idea. Anyway, the four in the foreground are heroes, whilst Hector is the main villain. He arrives when the past is changed by the heroes.
General Info
Comments
3
Media
Colored Pencil / Crayon
Time Taken
a while
Reference
...