Which Terror is Coolest?
Which Terror is Coolest?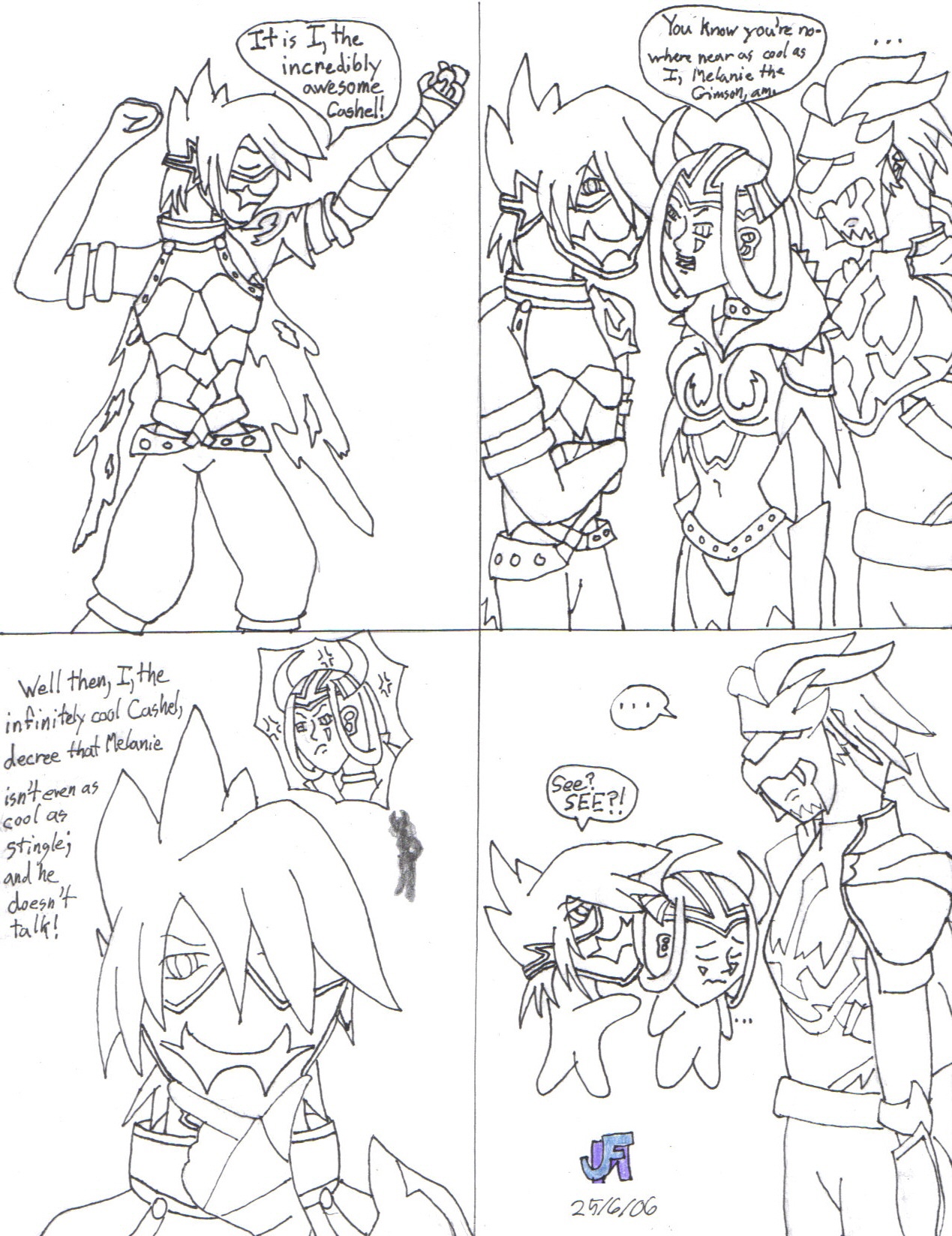 Description
First of all, why are there no pictures of the Terrors? I mean, they're all so awesome! I'd atleast expect a picture of Cashel to have popped up by now ('cause he's that awesome). Anyway, this is just a little comic I made because I felt like it. Maybe I'll color it one day.

If you can't read it, here it is typed:
First Panel:
-Cashel: It is I, the incredibly awesome Cashel!
Second Panel:
-Melanie: You you're nowhere near as cool as I, Melanie the Crimson, am.
-Stingle: ...
Third Panel:
-Cashel: Well then, I, the infinitely cool Cashel, decree that Melanie isn't even as cool as Stingle; and he doesn't talk!
Fourth Panel:
-Stingle: ...
-Cashel: See? SEE?!
-Melanie: ...

Yes, I know that Stingle does talk, he just doesn't say much to the other Terors.
In other news, FAC needs a section for Tales of Legendia as opposed to the description of the "Tales of..." section saying Tales of Legendia. The "Tales of..." section should be for pictures with Tales characters from different games interacting. Okay, I'm done ranting, enjoy the picture.