Kimahri Dressphere
Kimahri Dressphere
Kimahri Dressphere
by
Koday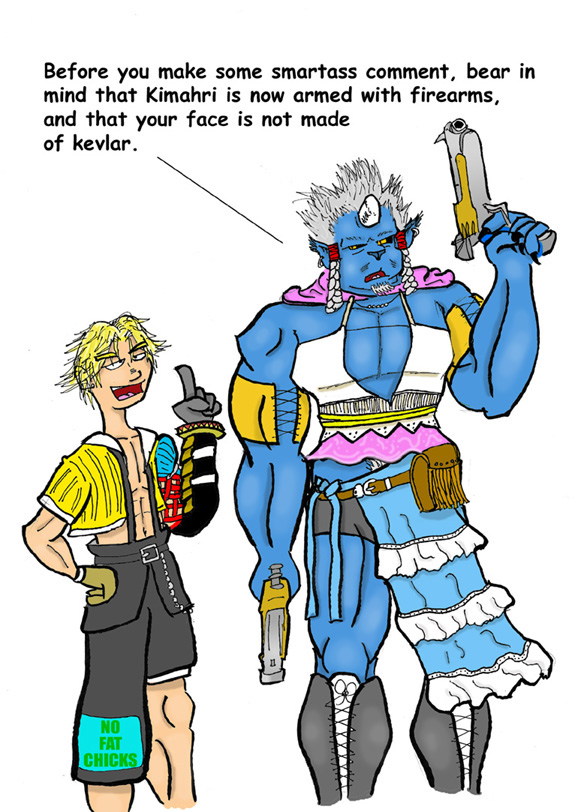 Description
First submission To this site. Hurrah!

Something kinda old, but I spiffed it up some with some colouring. Kimahri was just too stoic and dignified not to be left alone by sickos like myself... at least in my opinion.

I can't possibly fathom a scenario in which Kimahri ends up wearing Yuna's dressphere, but hell, I drew it anyway. You can use your own sick imagination to figure out how this came to be, because I sure as hell don't know.