Don't Release Me - I Don't Want To Be A Monster
Don't Release Me - I Don't Want To Be A Monster
Don't Release Me - I Don't Want To Be A Monster
by
KoeiLuminis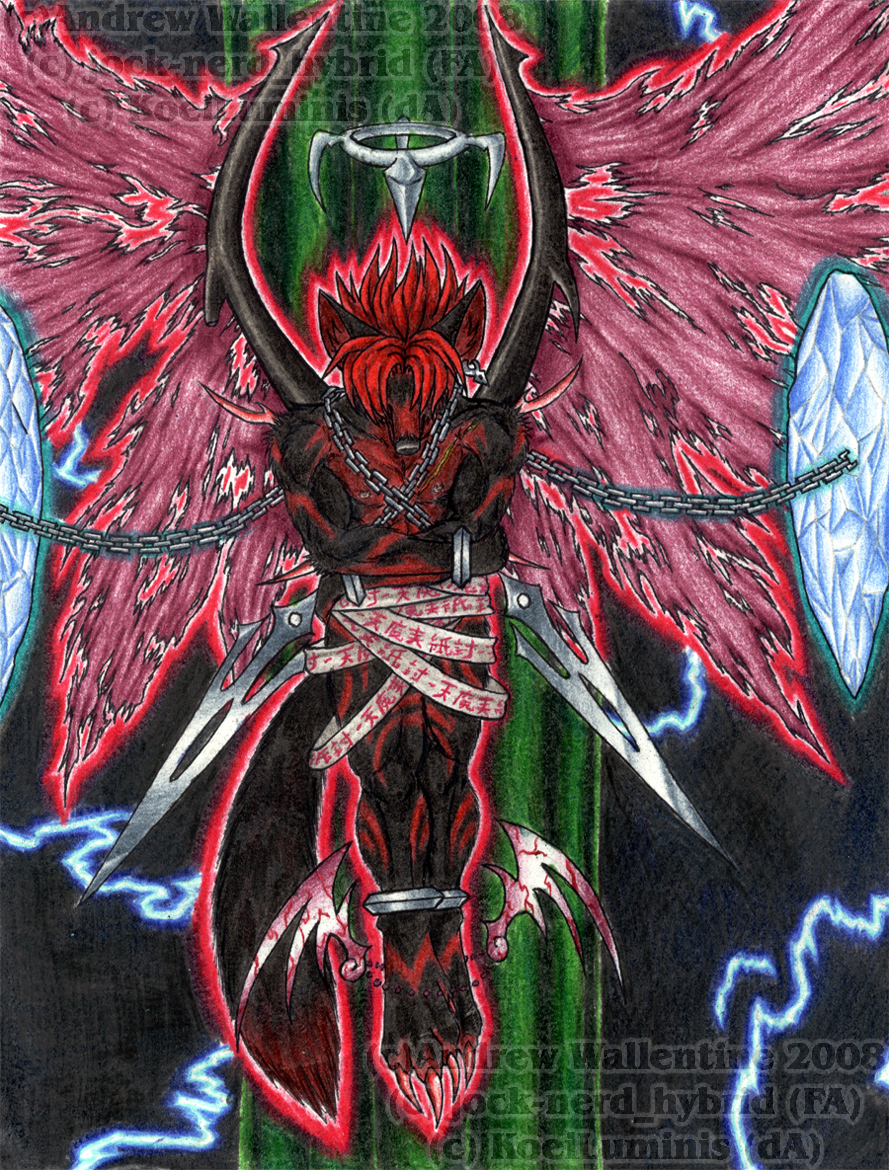 Description
Locked away in a dark corner of the world, hidden from all life he sleeps. Who imprisoned the creature? No one has ever seen him and lived to tell the tale. He's a monster, cold and uncaring, with only the desire to bring pain and suffering to any and all living creatures.
... Or so we're led to believe. The truth is he's the slave to the storyline. Only created to be the lead antagonist, to be killed by the so-called hero, controlled by the players. He's chained by his own hands, rejecting the cruel script he was given at birth. Wouldn't you do the same if you were only born to be killed? Who says he hates? Who says he wants to bring pain to the world? It's all in the script.
We must all play our part.
... I screwed up the background a little : Oh well, at least it's finished.
Koei (Darkness Transformation) belongs to myself, and can also be seen here:
http://www.furaffinity.net/view/1453641/
Oh, and if you're curious about the symbols on the cloth, let me know ;)
General Info
Comments
6
Media
Colored Pencil / Crayon
Time Taken
about 4 hours
Reference
none