Mother 3 (GIMP practice)
Mother 3 (GIMP practice)
Mother 3 (GIMP practice)
by
Koji45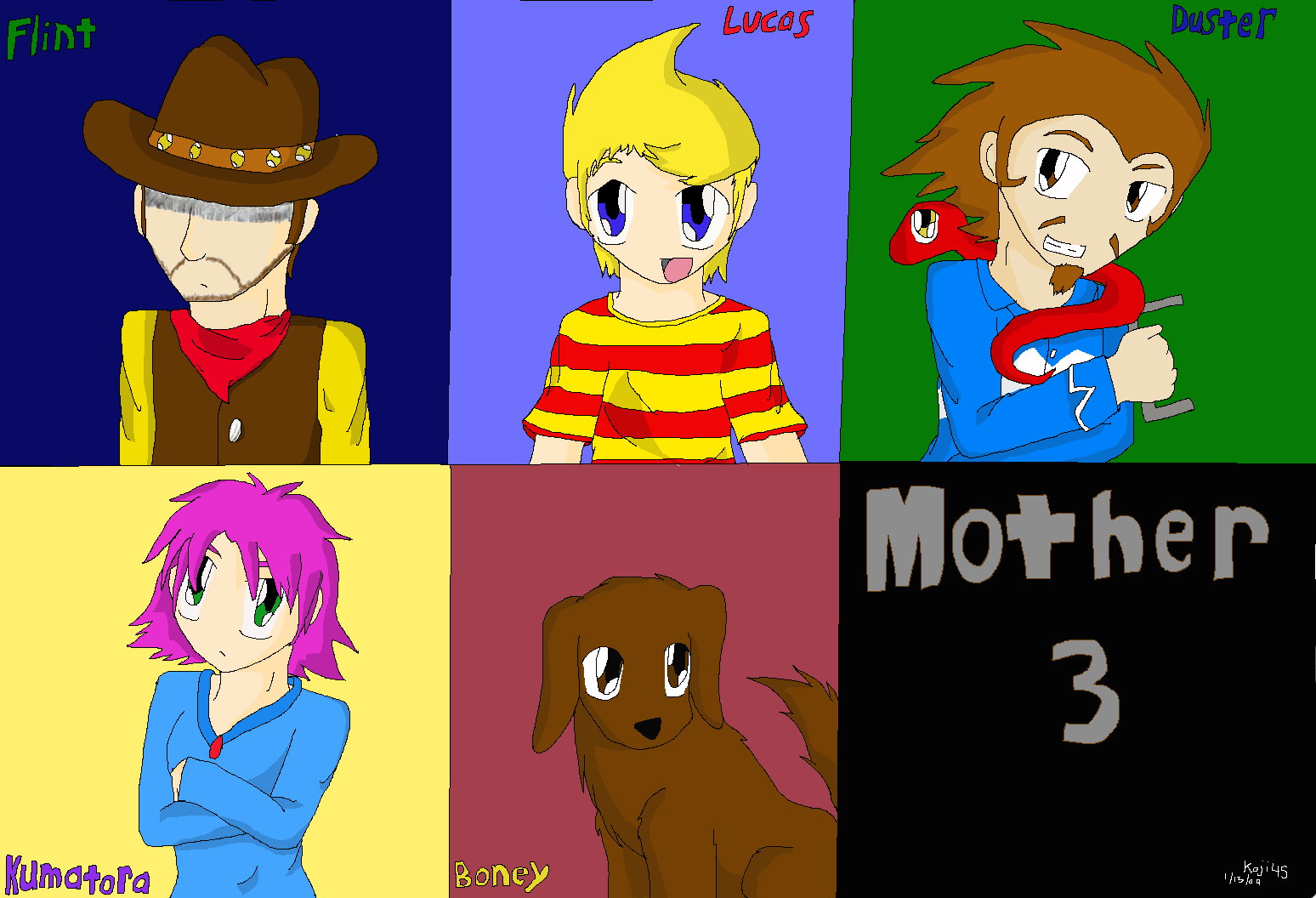 Description
I just wanted to do some more practice using Gimp.
And I had found the sketch of this laying around and was all, "Hay I can practice with this!" So I did! =3

The only one that I kinda like how came out was Lucas really. But oh well.
And I don't like how Flint came out. :< I goofed lots!

Lol and I got wicked lazy with the logo type thing in the bottom right corner. x3

I've said it before and i'll say it again. Mother 3 = completely Amazing game!!!!!!
General Info
Comments
6
Media
Other digital art
Time Taken
Drawing, like 10 minutes. Coloring, a few horus.
Reference
None