Flying contest entry
Flying contest entry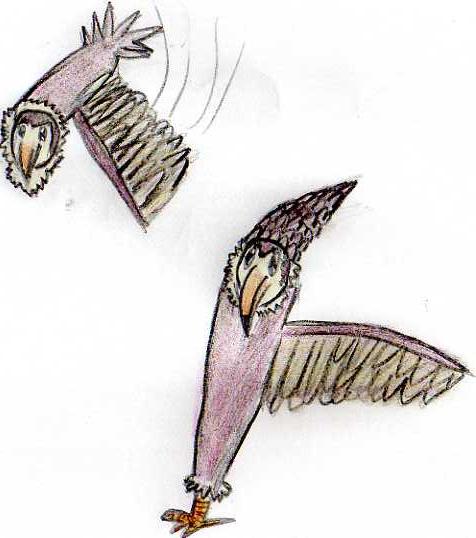 Description
This is meant to be one of those annoying flying types you see throughout the entire game.
Name: Avado
Attacks: Peck
gust
wing attack
air cutter
pluck
Evolution Level: 29
Evolved Forms: Avican
Location: Any grassy areas
Type: Flying
Description: This pokemon is able to fly with only one wing. It does so by spinning its body in circles. however. this pokemon is able to spin its body, while its head remains in the same position. They often create tornadoes when flocking.

Name: Avican
Attacks: Roost
tailwind
sky attack
whirlwind
fly
airealace
aeroblast
Evolvetion Lvel: none
Evolved Forms: Serrar
Location: grasses where pokemons' levels are higher than 29
Type: Flying
Description: These pokemon bring bad weather wherever they go. Some people scare them away as to not deal with the poor weather. However, they are powerful enough to also create the eyes of storms. Males have long plumes of feathers on their heads.