Christmas With the Hughes
Christmas With the Hughes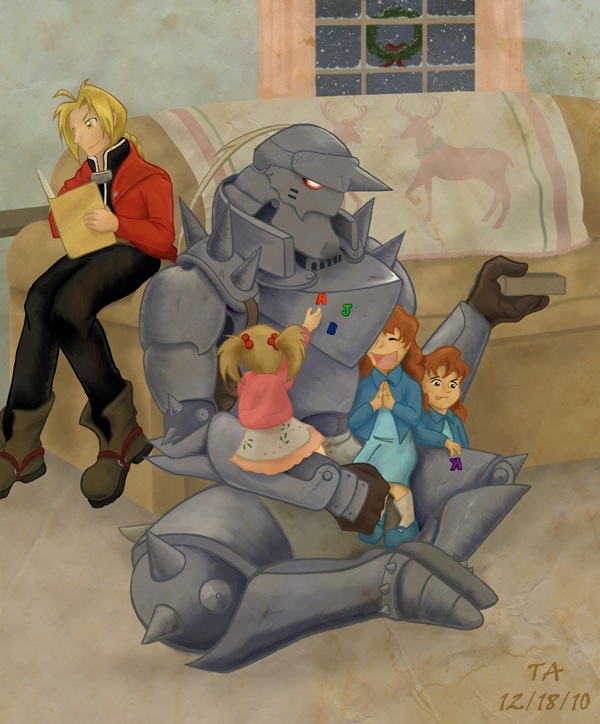 Description
Ed and Al find a moment to relax at the Hughes' Christmas party in a scene from Jordanna Morgan's fanfic,
http://www.fanfiction.net/s/5870802/1/Family
Family. Ed reads his latest lead on the Philosopher's Stone while Al plays with Elicia and friends... or they play with him anyway ;)
Characters colored in Painter 7 on my tablet laptop. Background and final edits done in Photoshop CS3.
"Fullmetal Alchemist" belongs to Hiromu Arakawa, Square ENIX, Studio BONES and various other parties.