A Little Problem
A Little Problem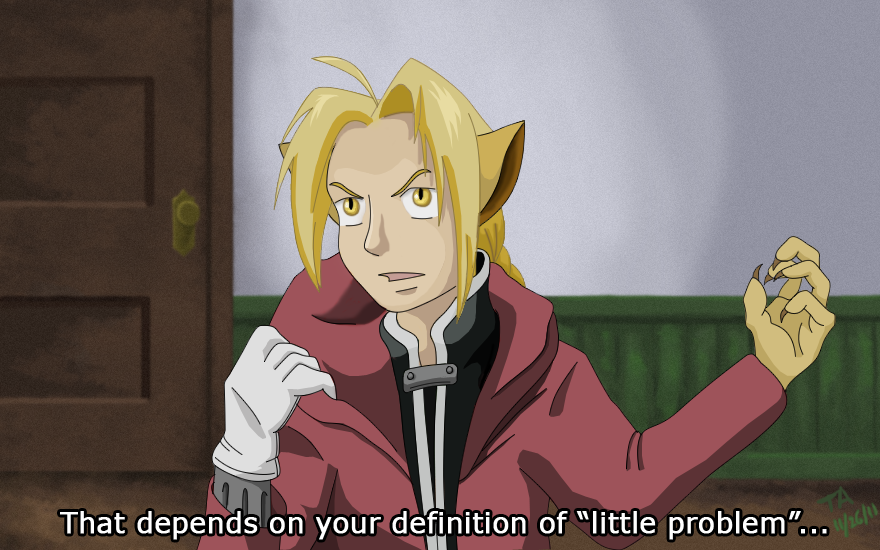 Description
Ed is experiencing a bit of a problem. But, I'm sure he'll find a solution. With any luck, he can do that cool transforming thing like some of the other chimera.
I decided to test out that fake screenshot look with this one. Here's hoping it came out half-decently!
And, courtesy the awesome
http://www.fanfiction.net/~randomcheeses
, there is a fanfic (
http://www.fanfiction.net/s/5779381/1/A_Little_Problem
) to accompany this, using the dialogue from some jokes we had going plus a lot of fleshing out and added hilarity from her that I had nothing to do with.
"Fullmetal Alchemist" belongs to Hiromu Arakawa, Square ENIX, Studio BONES and various other parties.