Cover page
Cover page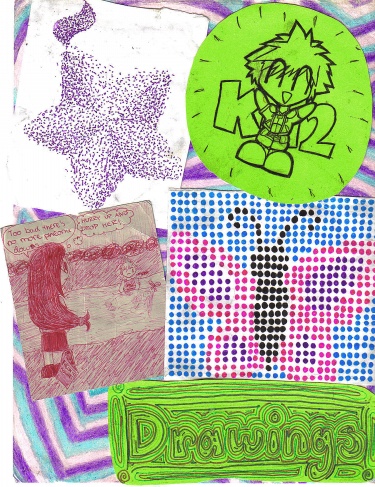 Description
Otaku: Its on the front of her binder for FAC pics, no reason, based on a bunch of vids.
Yeah, like he said, this is just some random doodles I did at random times and later decided to put together like this to be my binder cover when I got bored of my old one (
http://www.fanart-central.net/pic-273164.html
this was my old one)
Oh, and that one pic in red (in case you can't see it) has Cloud crying and holding Aeris in the water and Tifa saying "Too bad there's no more pheonix downs" and thinking "hurry up and drop her!" and that's a bag a pheonix downs by her feet...yeah.