Marly for a friend
Marly for a friend
Marly for a friend
by
Kupo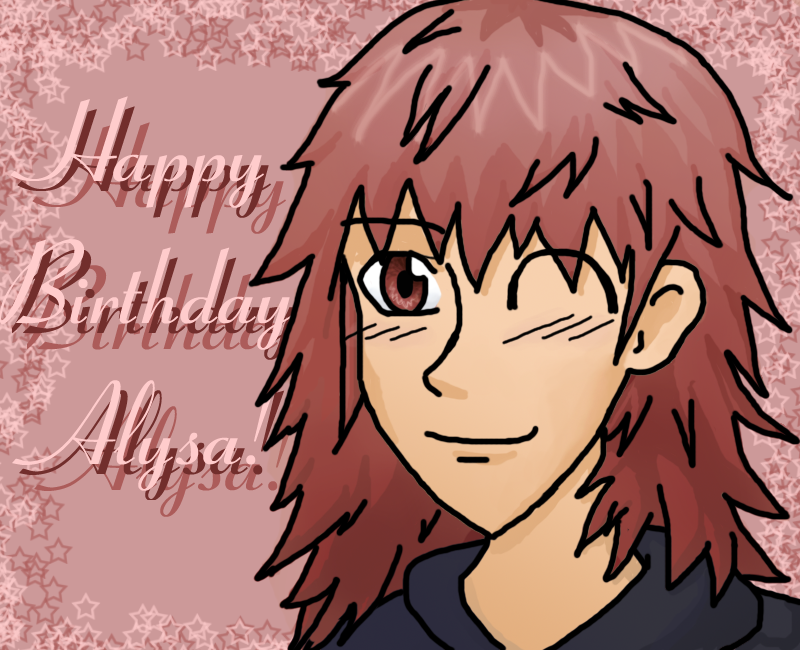 Description
It's my friend Alysa's bday tomorrow, so I drew this for her, cuz she like is Marly, basically.

It doesn't really look as good as I'd like it to, cuz I finally got the hair lookin all pretty (and the eye too, but that's not really such a pain) when I realize I did the whole thing like way too red instead of all brown/pink, cuz simple as that is w/ pencils it's kind of a pain in photoshop. But being me and therefore lacking the time and/or patience to redo it I just kinda made a semi-transparent brown layer over those parts, which almost fixes it but at the same time dims down the shading and hilights. But y'know that's just the story of my life. Other than that I think it looks okay though. Maybe a little too girly, but hey, this is Marluxia.
General Info
Comments
5
Media
Digital drawing or painting
Time Taken
kind of a lot, but I could've spent a lot longer.
Reference
none