"Thorns and Roses" Page One - Brought to you by La
"Thorns and Roses" Page One - Brought to you by La
"Thorns and Roses" Page One - Brought to you by La
by
Kuroi-Neko1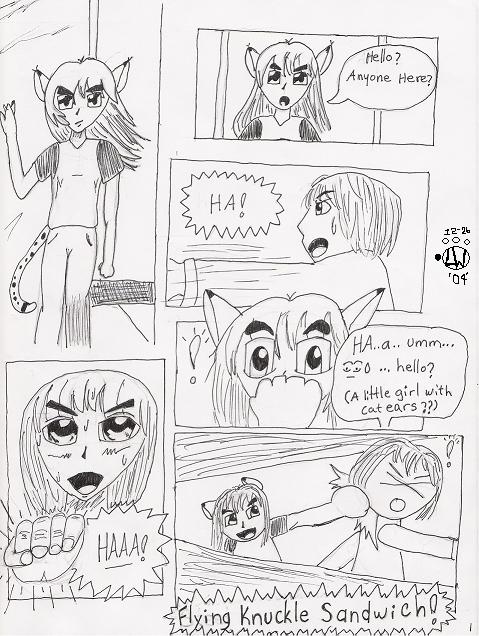 Description
"Thorns and Roses" and characters are copywrited by "Laura Paws Productions" Any duplication, selling...etc..without creator's permission will have the pants sued off of them.<br />
<br />
Now after all that legal junk and yadda yadda...this is my first comic with my main character..YAY! She starts out as a twelve year old. Hope all ye enjoy! Comments very much appreciated and any fan art done appreciated too! Just make sure when you do so you give the creater (me)credit for my characters and things associated with "Laura Paws".<br />
<br />
This is the first page and yes the rest of the pages are on their way.<br />
BTW, Liana thought the guy who will be revealed as the character Matt (haven't figured his last name yet) she thought he was attacking her but he was practicing his training... lol.
General Info
Comments
0
Media
Unspecified
Time Taken
Reference