My Pain
My Pain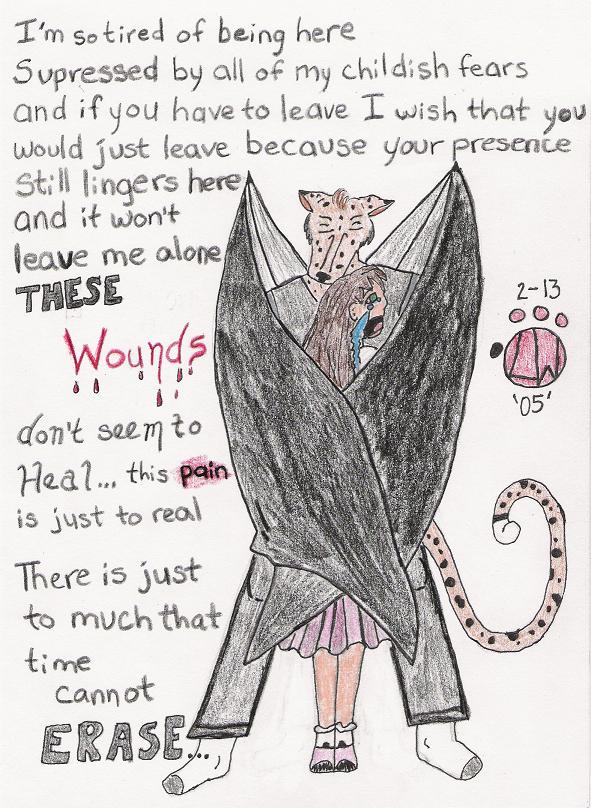 Description
*The words used here are by the group "Evanescence- My Immortal"*<br />
<br />
*Seth Black is copywright of "Laura Paws Productions"*<br />
<br />
The picture is Seth Black one of my characters holding me as I cry in my time of pain even though I don't want to be held. For what reason that I'm upset is personal so I'm not going to say. I'm just in a really depressive mood and probably will be for a long while so expect so more dark/sad pics.
General Info
Comments
2
Media
Unspecified
Time Taken
Reference