Inu Yasha and Liana
Inu Yasha and Liana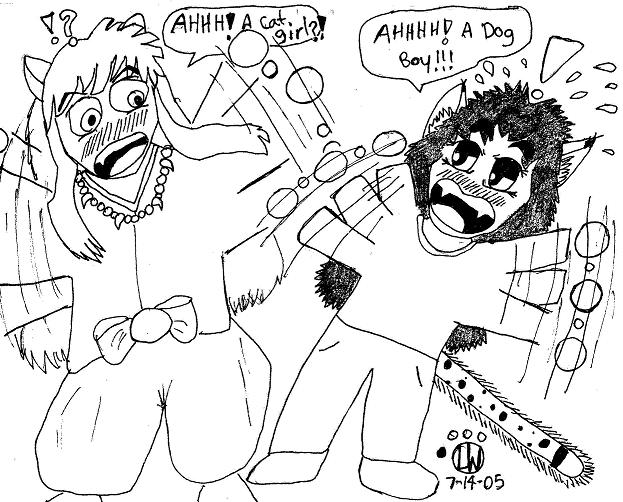 Description
Legal copywrite stuff... LAURA PAWS DOES NOT OWN INU YASHA IN ANY WAY! HE IS COPYWRITED WORK OF RUMIKO TAKAHASHI! <br />
<br />
LIANA IS COPYWRITE 2005 OF LAURA PAWS PRODUCTIONS!!<br />
<br />
This fan art is brought to you by...Laura Paws..thank you for viewing it!<br />
<br />
Author's note: I drew Inu Yasha and my character Liana all chibi like and I thought what would they say to eachother if they ever met? And this parody thought came up, funny huh?<br />
<br />
PLEASE COMENT!!!
General Info
Comments
4
Media
Unspecified
Time Taken
Reference