Sunset or Sunrise?
Sunset or Sunrise?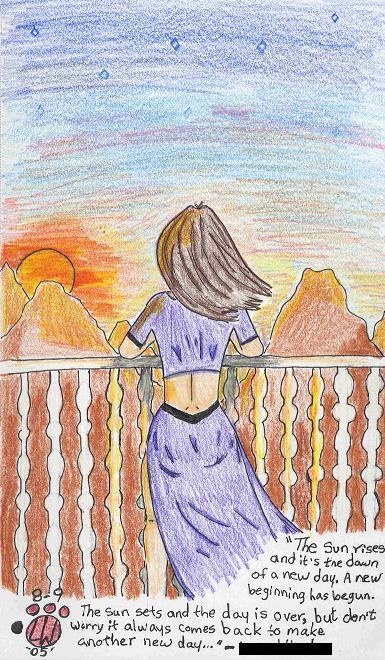 Description
A picture I drew with a poem that I thought up afterwards to go with the picture. <br />
And incase no one can read my hand writing this is what the poem says...<br />
"The sun rises and it's the dawn of a new day. A new beginning has begun. The sun sets and the day is over, but don't worry it always comes back to make another new day..."<br />
<br />
Please comment!
General Info
Comments
1
Media
Unspecified
Time Taken
Reference