A Forgotten Nakago
A Forgotten Nakago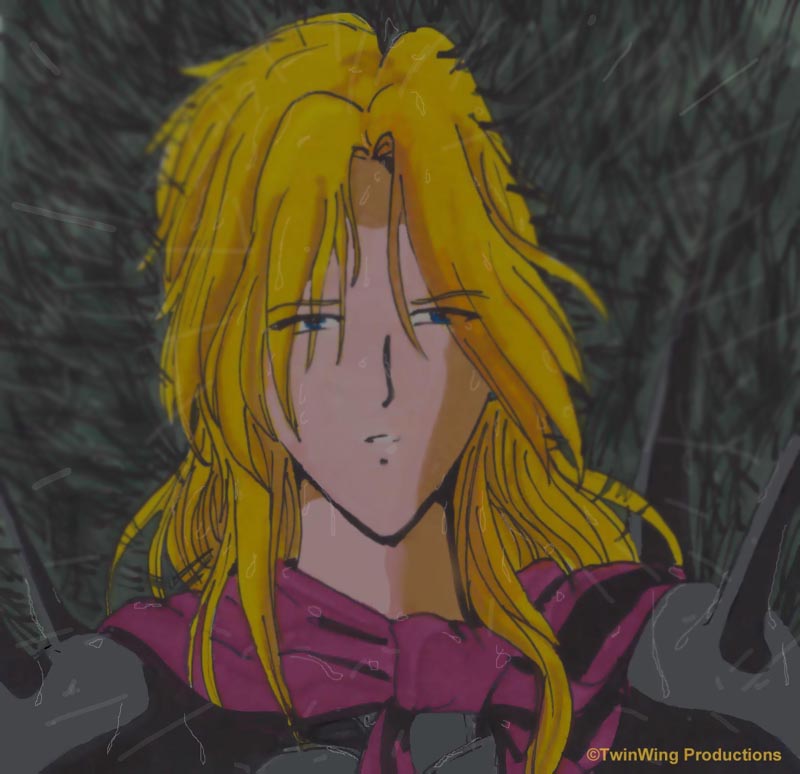 Description
This is an old peice I've done a while back. I've thought I've lost this but thankfully I managed to finally get it back and yeah, here we go.<br />
<br />
I did this a year ago. It's purpose was to depict a scene in a fanfiction I was working on in Fushigi Yugi.<br />
<br />
Basically it's Nakago who had forgotten his past and who he was, and now he awakens alone in a deserted area in the rain...<br />
<br />
Well, I TRIED to make it look like an actual anime screenshot but, argh it didn't come out like it really.<br />
<br />
Well, atleast I tried, heh....
General Info
Comments
9
Media
Unspecified
Time Taken
Reference