Larxene and Marluxia
Larxene and Marluxia
Larxene and Marluxia
by
Kyncha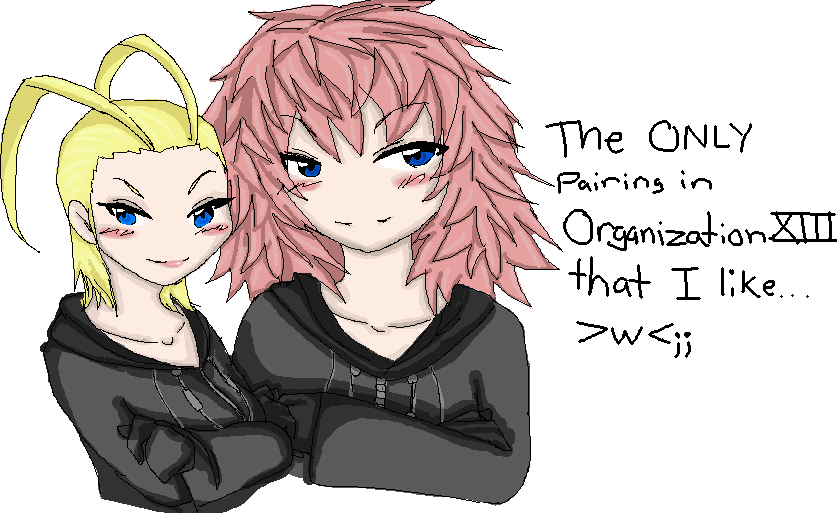 Description
Yes,...it is as it says. I don't like any of the other pairings in the Organization. and if I had to.. it would be...Akuroku. so there. 8D; -shot-

Uhm yea, I like how Marluxia came out more than Larxene did.
but...whatever..>.>; cause there is always something that fails about my art D<

Done in pchat.
General Info
Comments
2
Media
Oekaki
Time Taken
Reference