With You
With You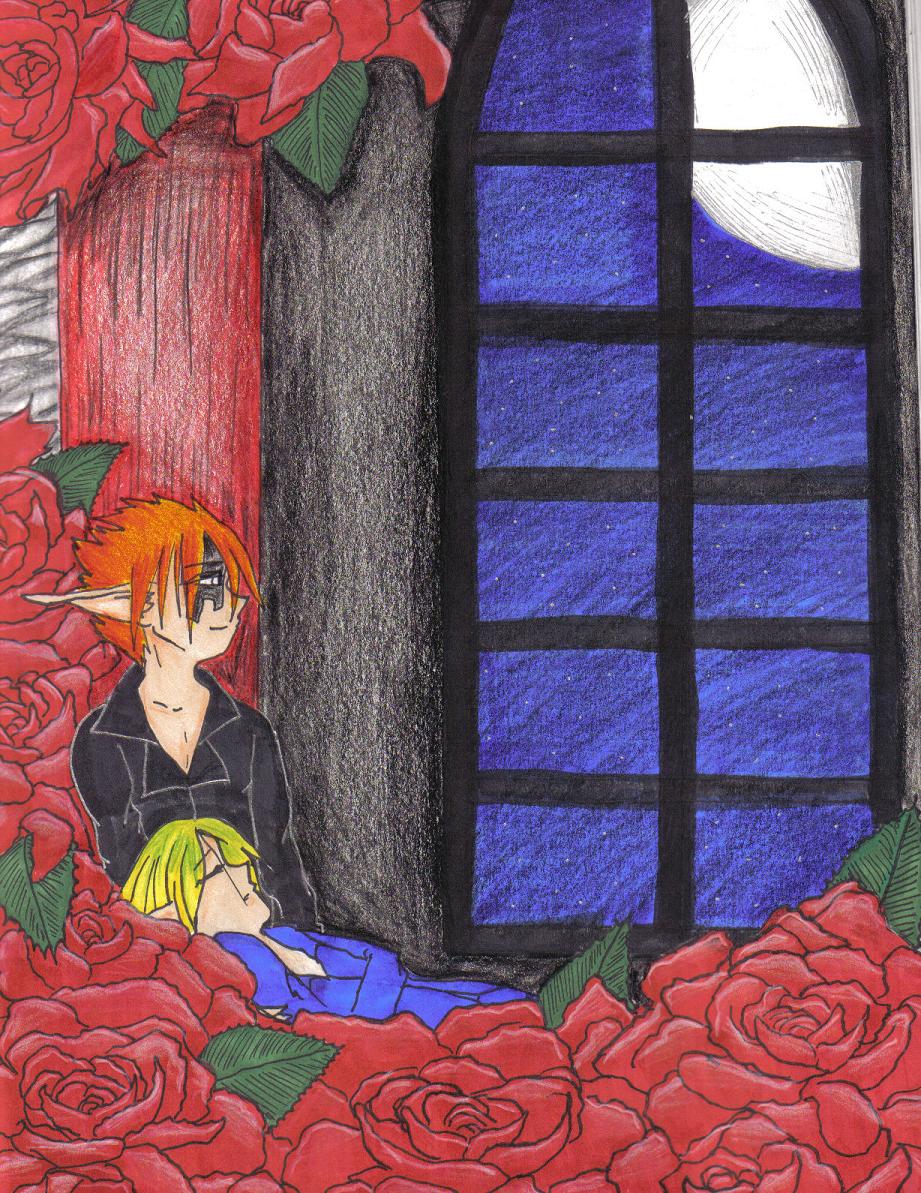 Description
There ya go, Fedishi! ErolxJak fluff! It cost me my right hand, but I finished it. And I am so happy with the result!

Before anyone goes ranting about this pairing and how it's completly OOC, I'm using the excuse "they're in an alternate universe". So there! You can't yell at me now!

The good; I actually ADORE the flowers now that they're colored. They look so pretty! And for thos who think they're roses, they're not. I can't draw roses, so I just draw red flowers in their place. I really like how I have the shading on the wall and the (really weird looking) marble pilliar. And the hair colors are perfect!

The bad; My black marker decided to die on me in the middle of this pic, so the black is kinda... weird. Also, the scaanner ruined the colors, seeing as this was originaly much more vibrant. And the moon in the window is messed up... I'll go back and fix that one of these days...
General Info
Comments
6
Media
Unspecified
Time Taken
Reference