Ran-san 1920
Ran-san 1920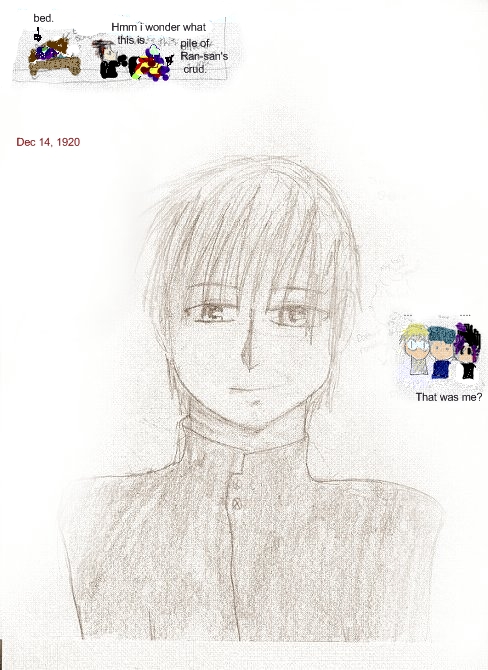 Description
YAY LAZY-NESS!!! XD i was actually gonna try on coloring this but i got to tried so i just decided to do a crappy job. Anyway this is a picture I found in Ran-san's pile of decay in his room. This must of been taken when he was in some smart-@$$ kid or something.
 
And yes Hinata102 so very shocking a non-perverted, sweet, gentleman form of Ran-san.
 
Also have no clue if there were even cameras in 1920 but i really dont care.
General Info
Comments
24
Media
Time Taken
Reference
Ran-san 1920 Picture