TACK
TACK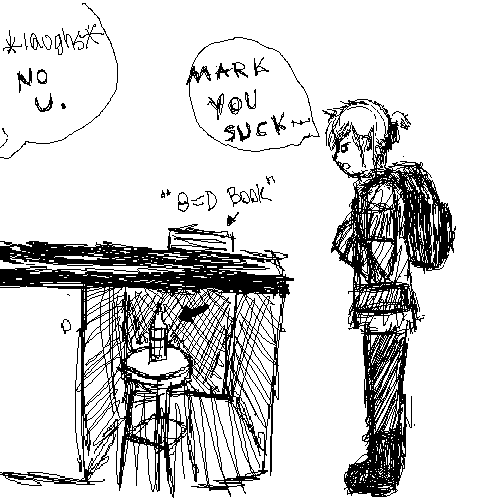 Description
Making these stupid like MS paint sketches help me relieve stress...

No one is going to understand this, but anyway... Mark from my Biology class always puts a "tack" on my seat. I forgot why, but a while ago we started to call any type of bottle a tack. (I think it was because I put my water bottle on his chair and almost sat on it..) About the "8=D" book, there is a Biology book in the classroom where someone wrote that on the cover and Mark always tries to make it so I have that damn book.

Isn't my self portrait the best you've seen? I clip my hair up all the time because it ish ugly lawl.
General Info
Comments
5
Media
MS Paint
Time Taken
8 minutes
Reference