Fake Because I Can't Animate
Fake Because I Can't Animate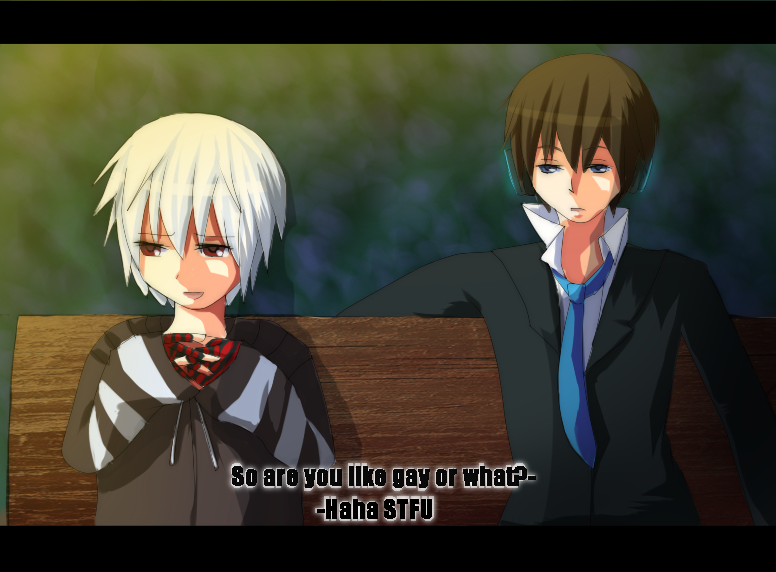 Description
I did this because I was bored and wanted to try and do a decent one. I think at least it looks a little animeish. I always have such big back stories wiht all my characters, but never get to really show it cause I'm so lazy.

The subtitles are obviously not what is really supposed to be happening in this scene. it's actually supposed to be a little sad moment It's fake anyway lol

Characters are Shinji (left) and Sángrel (right). Grel is actually that red headed guy with the strip on his face, he's just in his human form right now or whatever you'd call it.
General Info
Comments
2
Media
Other digital art
Time Taken
hour
Reference