Bliss Fortuna, colored.
Bliss Fortuna, colored.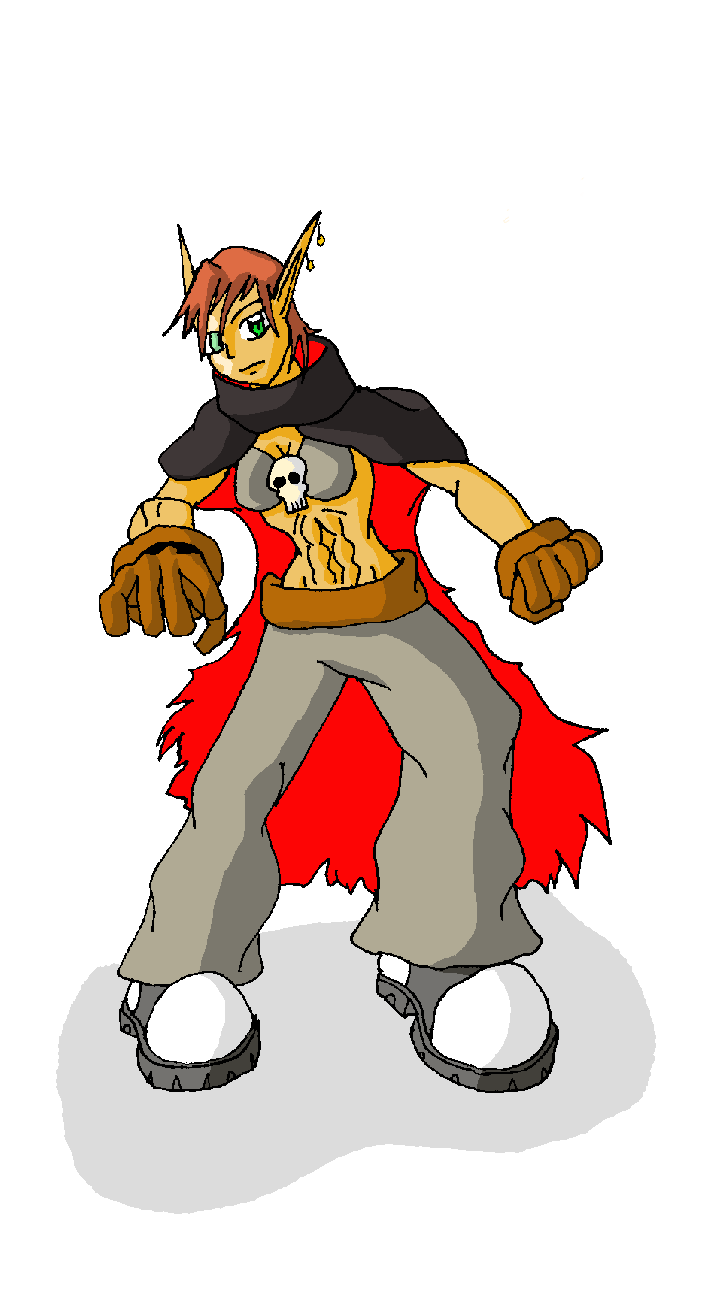 Description
Again, Bliss appears. The coloration is not yet final, tweaks are being made as you read this.

Now for a little back story on the elf:

Bounty Hunter To Avoid, Page 104.

Name: Bliss Fortuna (Birth name unknown)
Age: Two hundred seven
Place of Birth: Point Blank.
History: Two hours after her birth in the coastal town of Point Blank, Bliss' family was destroyed in a purge started by the Arachnid Elite forces. The spiderlike humanoids killed every living thing except for three people and a dog, the two humans, names of Alexander and Eileen Fortuna, found Bliss in the rubble of her house and raised her for sixteen years before succumbing to old age and dying in their sleep. They named her Bliss for the calmness she showed despite being in the rubble of her home. After their deaths Bliss wandered about till she was attacked by a crew of bandits. In the attack she lost the pinkie finger on her left hand and sight in her right eye. She was saved from death by a bounty hunter of low standing. After being saved she begged to be taught how to fight, later how to track a bounty. She started off low on the food chain. For fifty years she never even thought of going after one of the big names in bounties like Larrigg the Trader( Bagged by Fortuna eighty seven years after start as bounty hunter.) or Jack "The Jackal" Thompson (Bagged one hundred two years after start.), even avoiding the large groups that went after a large bounty. After the first fifty years Bliss found a teacher in the SS+ Rank hunter Kaila "The Hurricane" Serres(Page 884), from whom she learned ninjutsu. After ten years with Kaila, Bliss shot up from a D Rank to a B Rank. Continued study in the field of ninjutsu and chakra based magicks allowed her rank to rise up to the low S range and has held a steady spot there to current day(9/14/3055).
General Info
Comments
1
Media
Digital drawing or painting
Time Taken
about three hours
Reference
None