Majesty wip
Majesty wip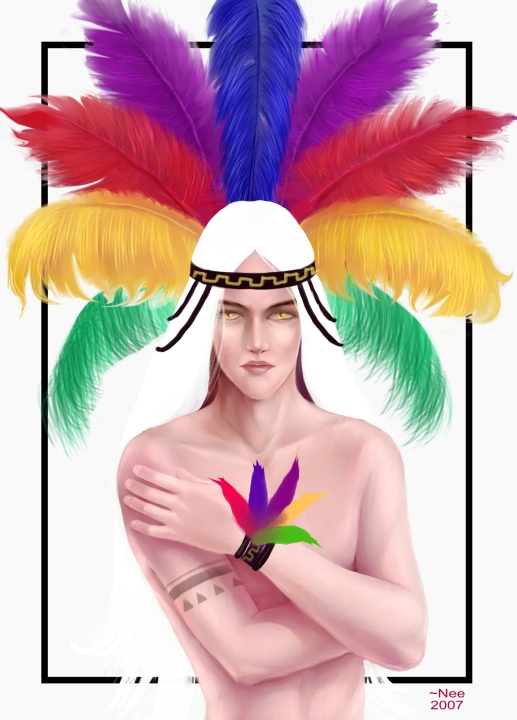 Description
Painter 8 digital painting. I had no intention of working on it to thedegree I did (I just wanted to play with painting the feathers) but itall came together so quickly I gave it a little more time.

It's not finished. There's a lot of refining I feel is left to do, (theeyes, the wrist feathers, etc.) but I have some other more pressingprojects I need to get to so it will be a while before I can finishthis. I thought I'd put up what I have now, since it is nearly done,and I think pretty cool.

It came from an idea/image of an elaborate headdress of vividly coloredfeathers. I had two main ideas of where I wanted to go with it: one indarks to bring out the colors and one with whites/pale to bring out thecolors in a different way. I had envisioned a dark-haired figure, whichis what this started out with, and a light haired figure, which I alsoplayed with.

As I was messing with the hair layer it had closed leaving whitenegative space in the same shape and I thought it was an interestingway to go instead. I'll probably do a version with the dark and fullyrendered hair later, as a contrast.
General Info
Comments
1
Media
Digital drawing or painting
Time Taken
1 day
Reference