Jealousy: Reid VS Ras?
Jealousy: Reid VS Ras?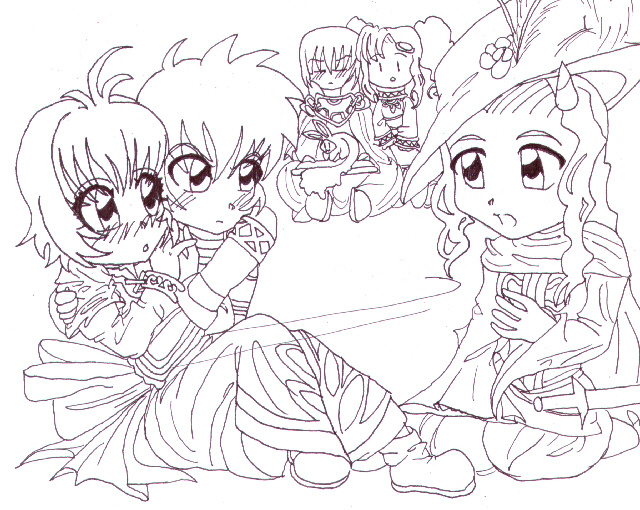 Description
Hm, not much of a spoiler is it? But what I'm about to say may be more of a spoiler than the picture.<br />
<br />
Anyway, this picture is inspired by the turn of events in the game while on Mt. Farlos. Farah is seperated from the gang, only to end up with Ras. <br />
Reid, Meredy, and Keele discover this, and while camping a bit after that, it's pretty evident Reid has mixed feelings about Farah being anywhere near Ras.<br />
<br />
That's where this picture was inspired. Farah does some to somewhat fall in love with Ras, and I think from that, Reid himself becomes jealous. <br />
<br />
Well, that's the rant.