Florence as Esmeralda
Florence as Esmeralda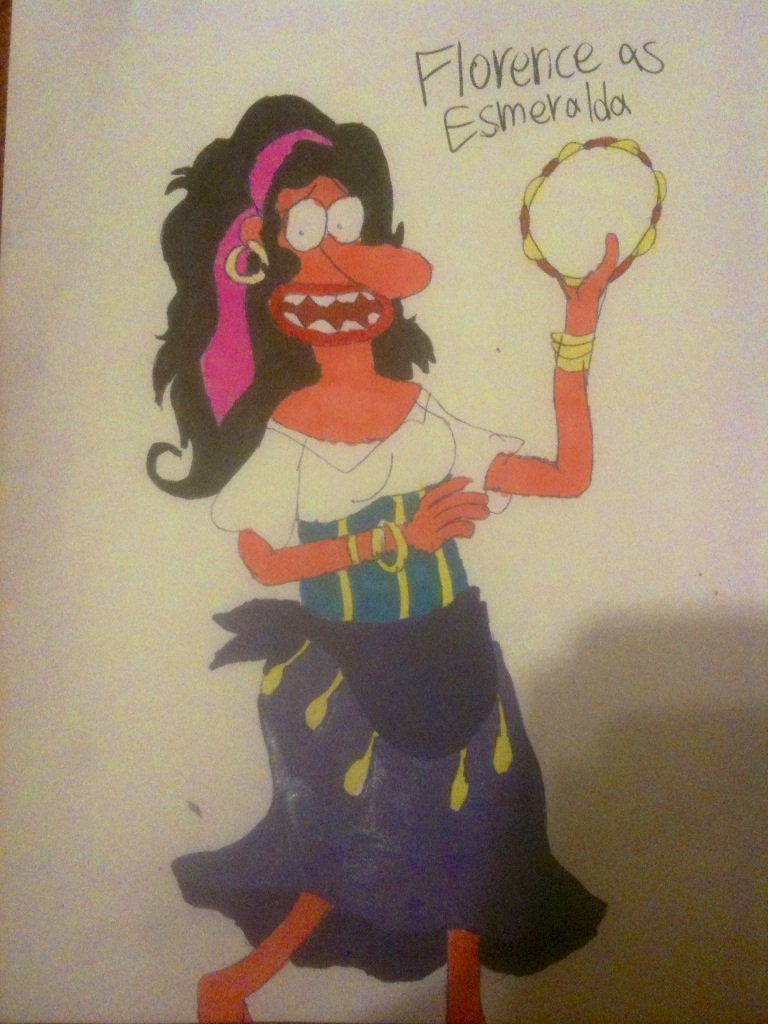 Description
I decided to draw Florence from The Ark as Esmeralda from The Hunchback of Notre Dame (I was watching that film in school).
She feels so happy that she is a Gypsy!
This may be Florence's 2016 halloween costume.
Also, I hope Marzipan from Homestar Runner would be Esmeralda for Halloween in 2016.
Florence from The Ark by Richard Condie and Dave Thomas
Esmeralda from The Hunchback of Notre Dame by Disney