Looks Like It's Just You and Me, Little Vodka Bottle
Looks Like It's Just You and Me, Little Vodka Bottle
Looks Like It's Just You and Me, Little Vodka Bottle
by
Lanayru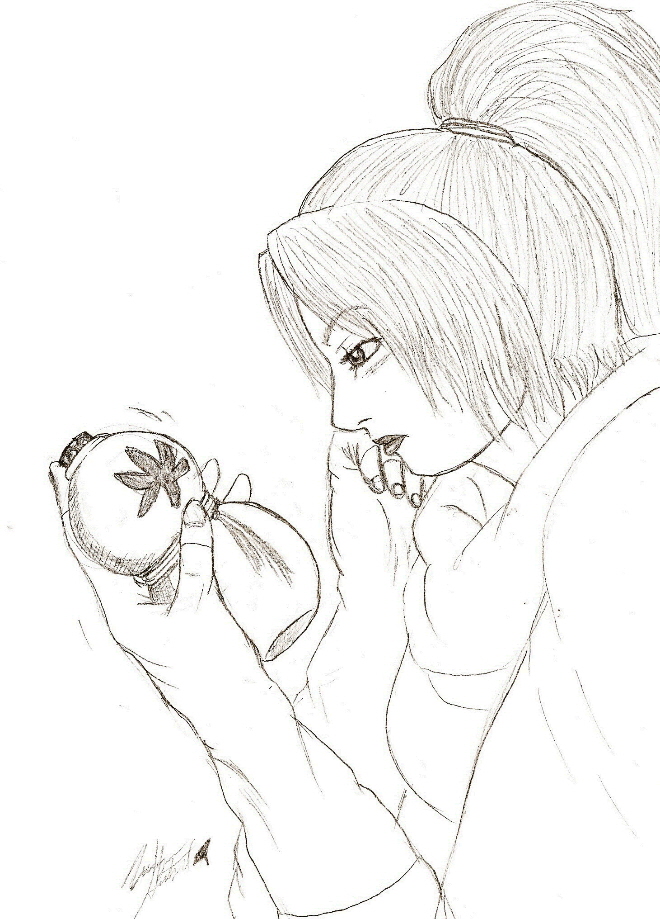 Description
Well, I did another sketch. This time for a special friend of mine (seriously, she's like my sister!) because, well... I guess you could call this a commission cuz' I absolutely suck at using tektek and she's a tektek genius, and my ava on gaia looks like crap so I was like, " D: Pwease make me an avi and I'll draw you pretty picture!" and of course she said sure, so now... this happened. XD

So yeah, it's her Naruto OC, Kiri. She's an alcoholic, and is the indentured servant of Kakuzu. Apparently, her and my Oc Eomai are like, BFF, and Eomai had been traveling with Kuzu and Hidan for a while, but then had to go back with her partner, Zetsu. Which makes Kiri sad.

Kiri: >:

So all that she has now to look forward to is her little bottle of vodka.