How Sad
How Sad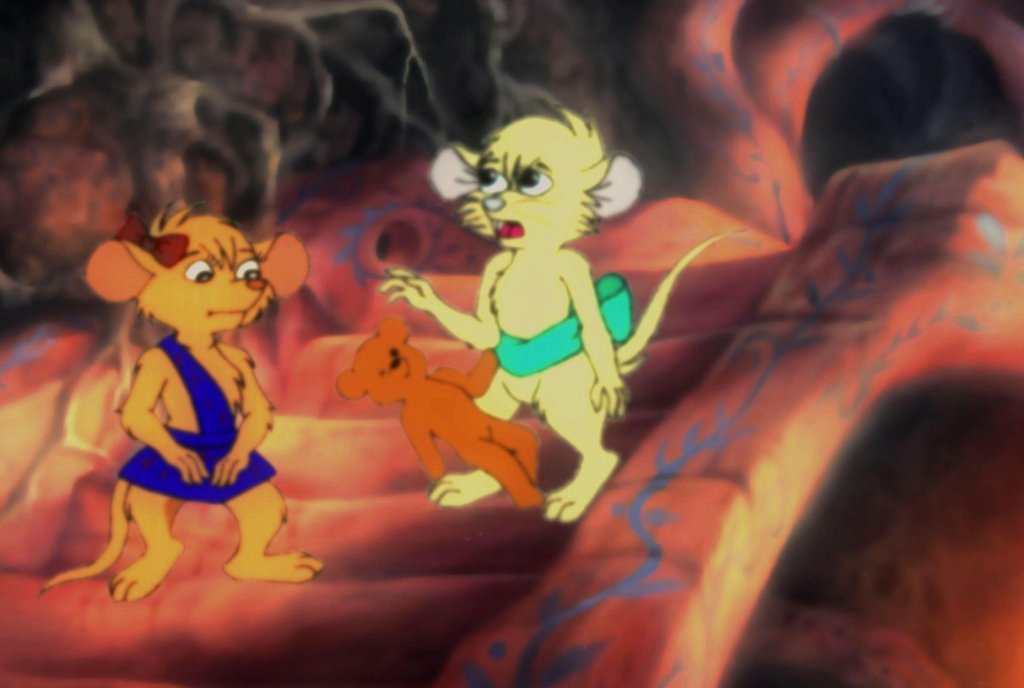 Description
UK 1907
After time when her father was rescued by Basil "The Great Detective Mouse.
Olivia Flaversham fell into a vortex that opened a portal in space and time.
She was stripped of all her clothes that she wore, and so go naked and meet your future grandaughter and save her of death by an extermination.
Olivia was just like a child of 10 years old but her grandaughter would like a child of 7 years old.
Finally the travel on Fittsgibbons farm.
The ground was not so hard. but she has been in know out.
Few minutes late Cynthia Brisby found a child mouse with tanned fur. Olivia open her blue eyes remembering when she wore her blue skirt and blue jacket and her red scraf and and her paws wore white socks and black shoes.
Now she lost every her prized possessions. But in front her was a child mouse who is not wearing anything.
Olvia looks that another girl mouse is barefoot and she just is wearing a green band over her waist.
That strong child mouse saying with sweet voice...
I'm Cynthia Brisby. Do you have name?
Olivia answered to that field mouse...
I'm Olivia Flaversham. I'm from Scottish Brish
Cynthia asked...
Why are you sad?
Olvia answered falling some tears...
Because I miss my father.
Cynthia exclaim...
How sad!
Olvia shakes because her body had not been exposed to the natural element.
Cynthia hugs saying her...
On the background of the farm was waste a doll from your land. Maybe you can wear those clothes but here we never wear shoes, and you should walk barefoot, Livvy.
COULD BE POSSIBLE!?
The old "Teddy bear" of Cynthia would the "Teddy bear" of Olivia when this was new.