Inside the great owl tree
Inside the great owl tree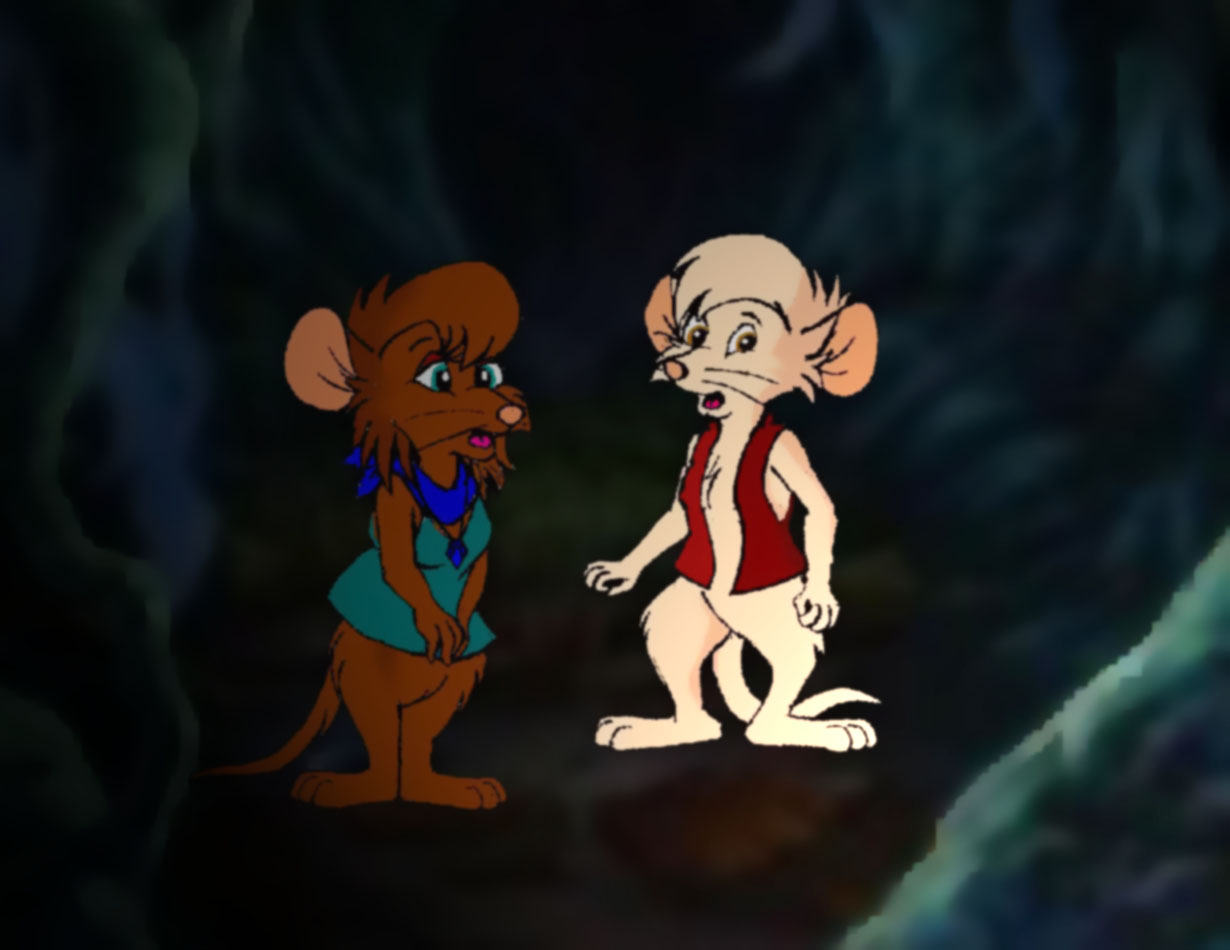 Description
Tiffany was sent by the council of the lost colony "Crescent Moon" to be recognized in "Thorn Valley".

One more of Nicodemus's prophecy said a young mouse will be choice for restore the peace in the Valley, and she will be the conecction between "Crescent Moon", and "Thorn Valley"

However, she needs a guide to reach the Valley.
for complete her mission Tiffany meets Leandro inside the great owl tree, where the young mouse was searching a a test of his legacy.

Tiffany holds Leandro on her arms, like made Jenny with Timothy.

As the antagonist of Timothy Brisby, Leandro looks like trapped in a spell of time or Tiffany is in love.

Leandro doesn't want to disappoint her, but is hard be the hero, when someone is scheduled as the villain.