Rufus
Rufus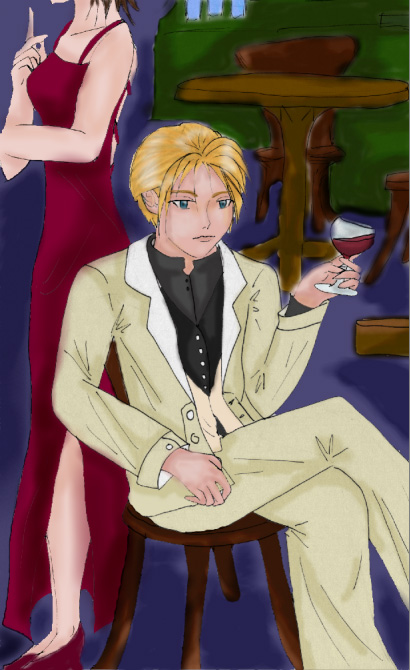 Description
Rufus, at some random ShinRa office party. XD Complete with a random lady standing next to him.
...The background...I have no words for it. T_T
1st place prize for Christmas, she won my FF7 contest. 8D Hope you like it Christmas, but if not, I will be ever so glad to recolor it for you.

Mostly done in OpenCanvas, with a mouse, no less.