Do You Know?
Do You Know?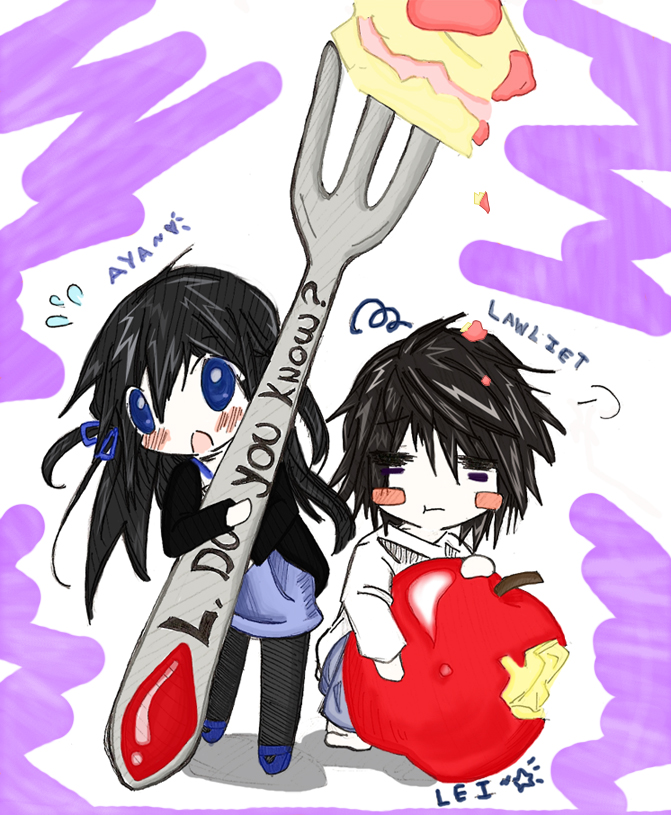 Description
Is the apple not sweet enough? XD

Anyway, This was another of Lei's random sketches.

Time: About three hours overall, plus the added stress of a malfunctioning computer. X_X

I got the idea for it after seeing an image from Little Snow Fairy Sugar. >__>;

I think I sorta messed up on his position. ;_; (He looks like he's having relations with the apple >_> )
Aya is getting crumbs in L's hair. >_>; How silly.
And what the H is up with that cakes dimensions!? X_X

Lei Also discovered she can't draw forks. XD (You learn something new each day, huh?)

Complaints aside, I'm still hoping it turned out well. XP

Thank you for your time~!
General Info
Comments
1
Media
Other drawing
Time Taken
3 hours
Reference