For MoonWalker82958 *art trade*
For MoonWalker82958 *art trade*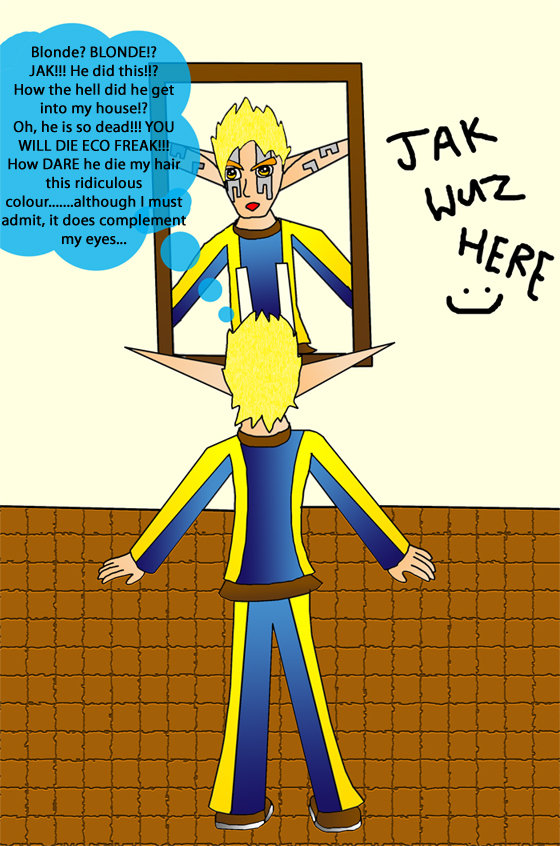 Description
Woot! I finished it! Here you go Angela, I hope it's ok o.o

For peoples going 'wtf?' the story is that jak somehow snuck into erols house and put blonde hair dye in his shampoo.
Oh, and while he was there he decided to scribble on the wall :)

Hehe, he looks more confused than angry xD

Comments welcomed, flames ignored.