Jak in the Tough Puppy
Jak in the Tough Puppy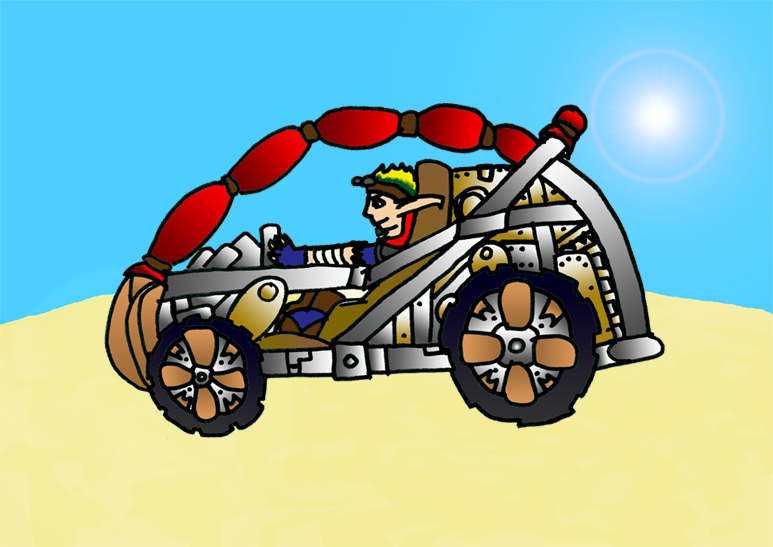 Description
It's Jak driving through thewasteland in the tough puppy!
There are too many errors to count, but it was just a random doodle that i decided to colour, so it's crappy. THAT'S MY EXCUSE! :P
I just put Jak in there for the hell of it. That's why he's drawn REALLY badly, lol.

Comments welcomed, flames ignored.