Razer
Razer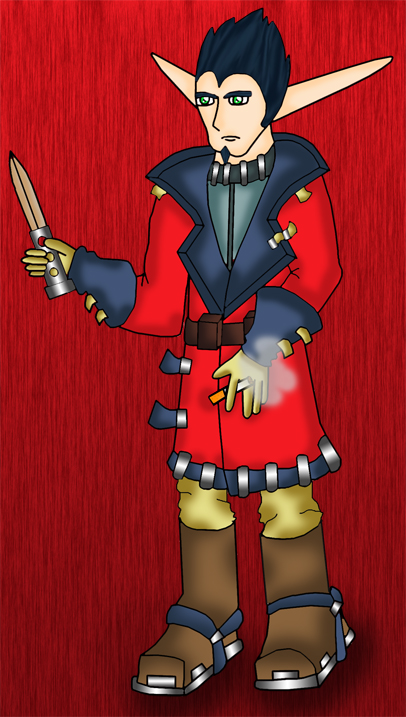 Description
Woot! First attempt at Razer! How'd I do? Lmao, the shading looks odd.

BEWARE MY CRAPPY SHADING SKILLS!!!!!!!!

Oh well, if I don't practice I won't get any better, but anyway, yes, this is Razer. Nothing special. I love how I did the collar of his jacket and the smoke from his ciggie. Smoking is bad for you *nods*

Comments welcomed, flames ignored.