Daxter Making Fun of Krew
Daxter Making Fun of Krew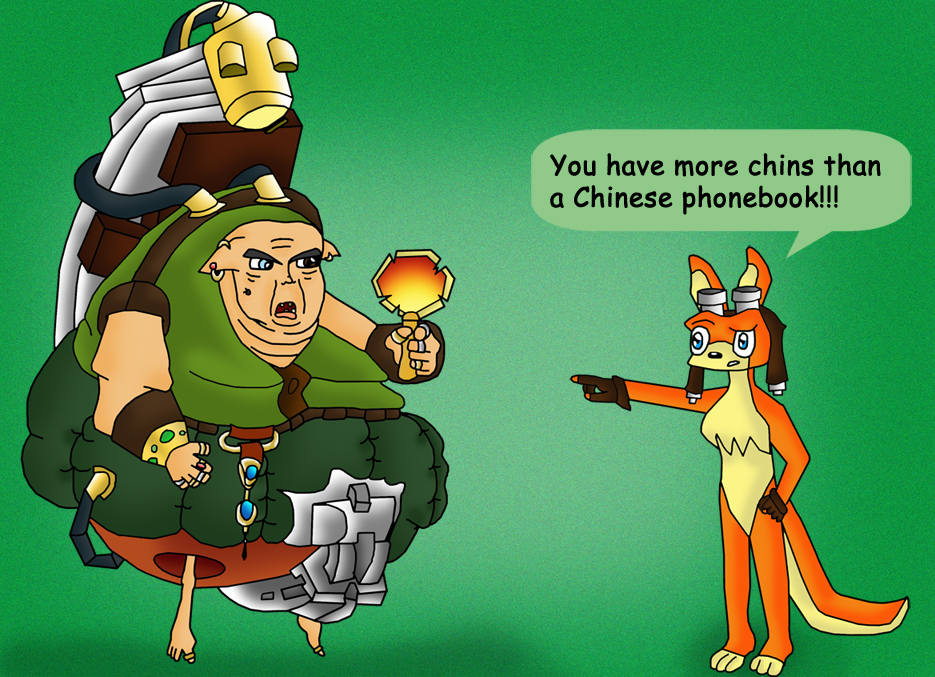 Description
Lol, I love that line!
Krew is so hard to draw X_x and it took forever to colour!
Krew's floaty chair thing is out of proportion, but blah, who cares. Oh and Dax is kinda out of proportion too, but I thought it looked good as it is......and I'm too lazy to shrink him. Meh.

Comments welcomed, flames ignored.