Deify
Deify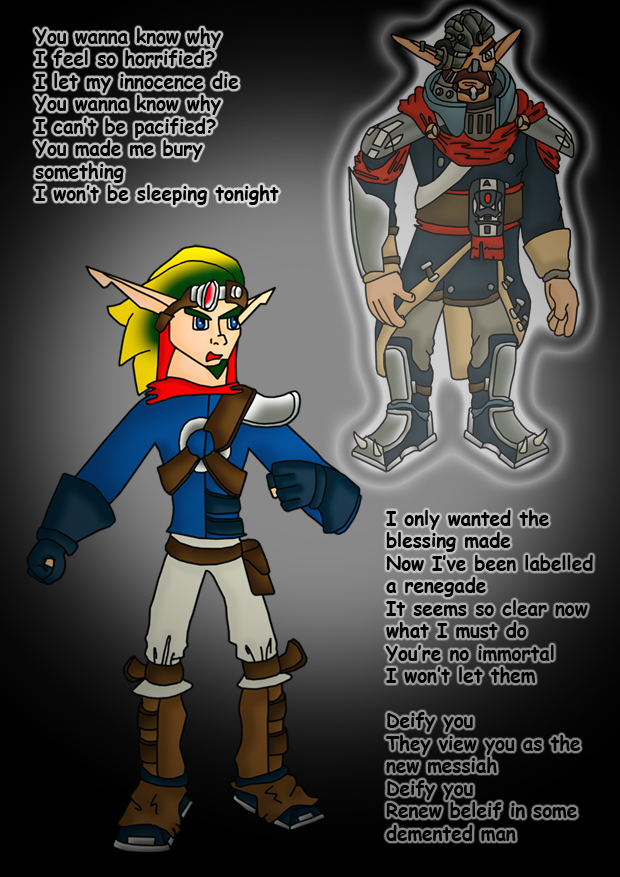 Description
You see, this is what happens when I listen to Disturbed...
Lol, I dedicate this pic to dragon_flames who got me listening to Disturbed and who also gave me the idea for this pic :D
I spent alot more time on the Baron than Jak, you can tell, but I'm pretty proud of this thing as a whole. I couldn't get a bg that looked great, so I just went for something simple. Like it?
And yes, the lyrics are Deify by Disturbed, in case you already didn't know. :)

Comments welcomed, flames ignored.