He doesn't want you.
He doesn't want you.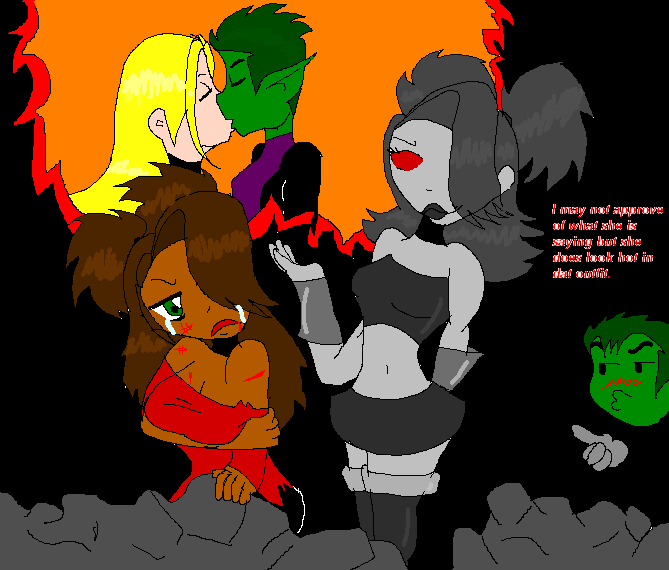 Description
Okay took me 1hr and 30mins to make it, and I don't want any flames comin out of anyone's mouth sayin they could do better.<br />
<br />
I was lookin at pics on dat ep:The end: and how other artist put da characters in different poses and ways and scenes not shown in da series. So I was like ,I wonder how Firanna's scene in "The end"if she was in da show. Appaerntly I think it turn out well.<br />
Evil Firanna: Come on,is dat da best you got?<br />
Firanna:You wish!*Get's up and throws punches*<br />
EvilFiranna:*Blocks punches and throws her down*All dis fighting is not worth for Raven,Robin,Starfire or any of them. Not even Beastboy.*laughs*No use of trying to help him,it's not like he wants you.<br />
Firanna:What are you talking about?<br />
EvilFiranna:Dontcha see? All he thinks about is Terra dis and Terra dat. If he found out dat you have a crush on him, he'll never be your freind again.<br />
Firanna:Shutup,shutup,shutup,...shutup!It's not true!<br />
EvilFiranna:He doesn't want.*Sings in a mockin tone*<br />
<br />
Note:In da show Firanna and Beastboy wouldn't be hookin up.Just have lil crushes on eachother.
General Info
Comments
8
Media
Unspecified
Time Taken
Reference