Amy Rose (New Outfit)
Amy Rose (New Outfit)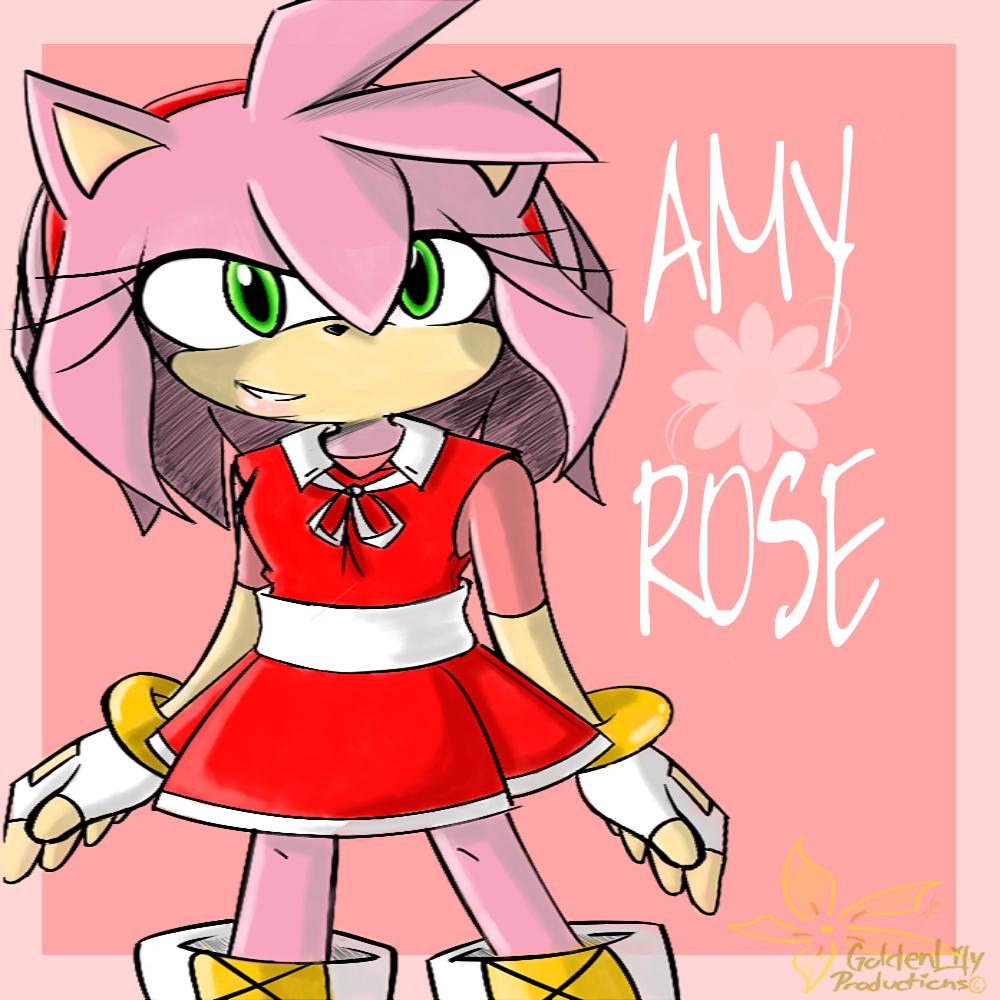 Description
I'm messing about the brush settings, pen settings and a girl linked me to a cute setting that is just what I needed to start my drawings up again, I'm hoping to get everything done now by the end of September (Or early October) with the new Tablet.
Many of the people who draw 20-19 year old Amy draw her with long quills and while some people make her look amazing. I, on the other hand, think that instead of long hair she would go style her hair again instead, since that's what she first did before meeting Sonic again, acording to Sonic Adventure, right?
The quills are not super long, but not short either. Shoulder-lenght and wavy in th ones that frame her face. Her outfit includes more gold and white because Amy usually goes all red, in most outfits, I think the addition of more gold helps with the red.
Also the start of my new watermark: GoldenLily Productions. .w.