My OC Arabella
My OC Arabella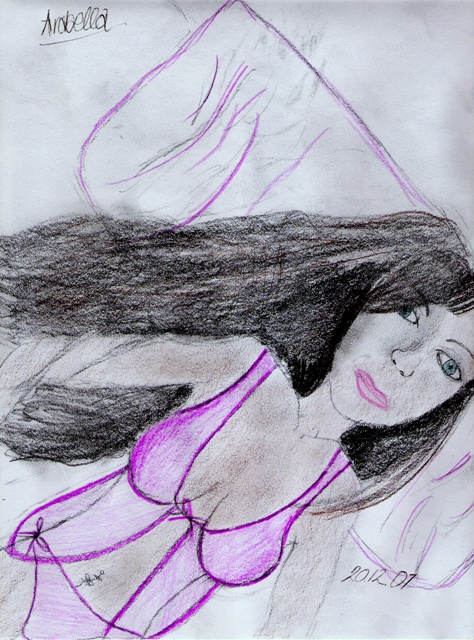 Description
Hey guys, this is my OC Arabella!
She has a few backgrounds I use in stories, like she's a gypsy, and stuff like that! Anyway, in this picture, she's laying on Jack's bed.. Waiting for him =D
I'm not sure whether I should rate it mild for nudity.. So I guess I will.
I used graphite, then used some colouring pencil over the top!
Hope you like it!
Comment!
Note: She isn't Arabella from the books.