Copyrights
Copyrights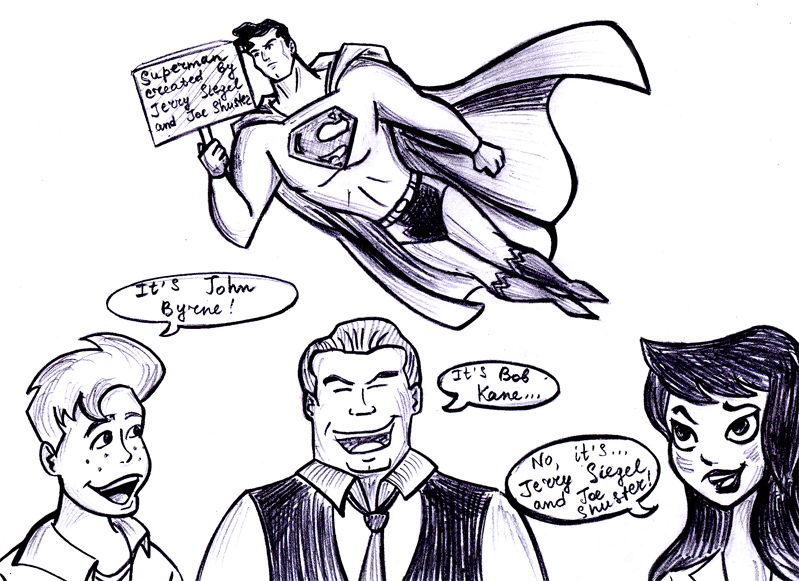 Description
Copyrights, copyrights...:)
I'm just wondering why in the world they always write the names of the creators of Superman, while the names of the creators of other superheroes aren't always written on the first page.
For example, this page (from #1 Superman & Bugs Bunny):
http://img484.imageshack.us/img484/3790/supermanbugsbunnyp01ty8.jpg
There are so many superheroes and so many Looney Tunes characters, but no references to their creators except the reference to Superman creators. Interesting, isn't it?
Well, just a joke. And an idea where to put that reminding. In the hands of Superman himself! lol
General Info
Comments
1
Media
Graphite pencil
Time Taken
1,5h
Reference
comics :)