Broken
Broken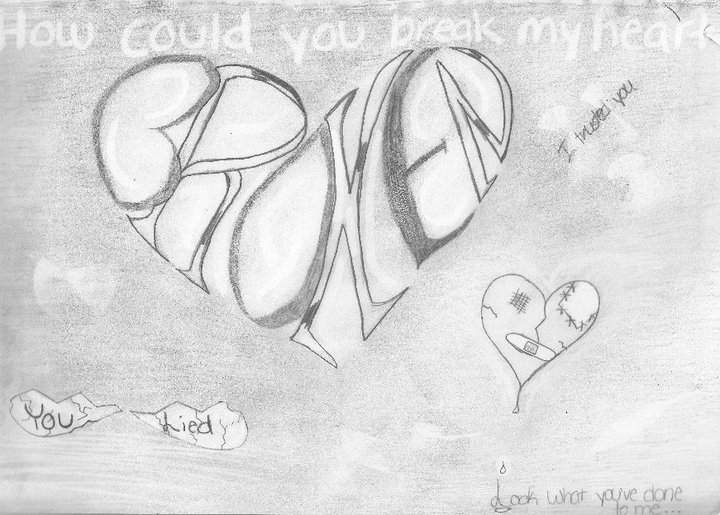 Description
I've been kind of down for the last few days. & to my surprise I came out with this. I didn't really know what I was doing, I just kept drawing. I guess it made me feel better, even though it has nothing to do with any recent events.

If anything this would have been perfect a couple months ago...

Anyways, I hope you guys like it.

SideNote: I did this at 1 in the morning. It seems some of my best drawings are drawn at such late or I guess early hours.