Serious?
Serious?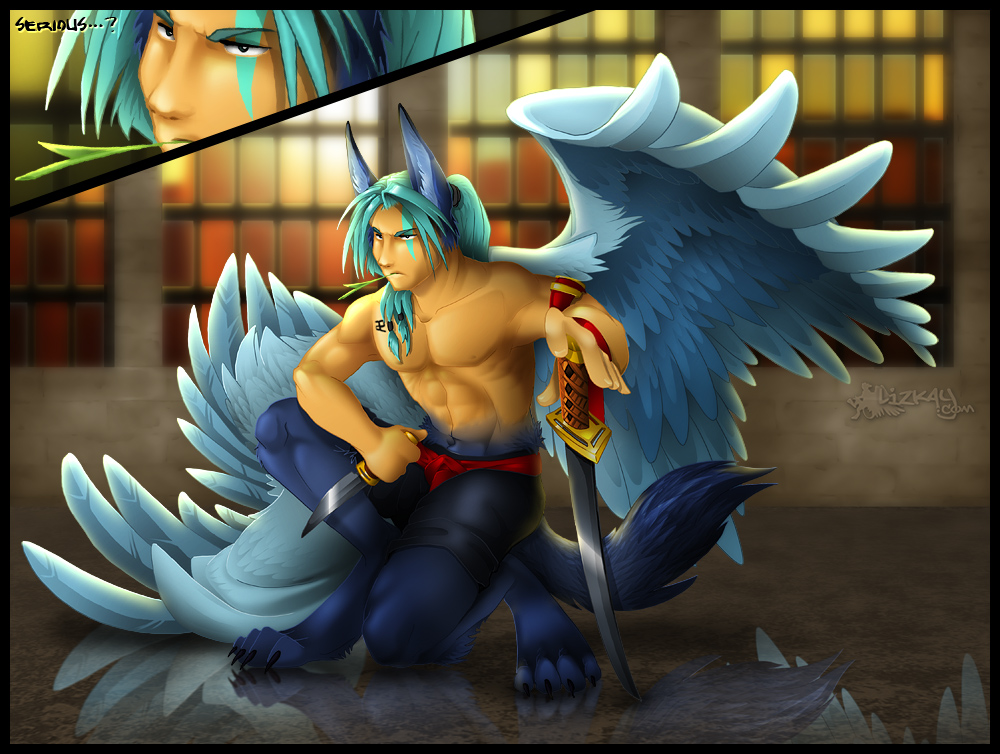 Description
Blutfeder Intro/Cover...
finally the colored and polished version, Linarts of this can be found here:
http://www.deviantart.com/deviation/54995481/
What more can I say... Zerophes isn't there to be annoyed XD, well got asked about the stories again, and nope they won't be translated, they are only available in german and will stay... (I seriously can't translate them, no time..., and it is hard to find someone who makes that...)
Overall this took me longer than my usual pieces, went for a simple, factory like background just as it is explained in one of the scenes in the stories... but well, the thing which took me really long there where the wings and the some parts of his body...argh.. my neck is stiff! XD
Well, hope ya like ;)
Character Zerophes is still (c) me ;)
Photoshop CS2 over all...just to add...
and yes my art has the "facing to the left" illness XD