Sisters *M.O.M.O. and Sakura Mizrahi*
Sisters *M.O.M.O. and Sakura Mizrahi*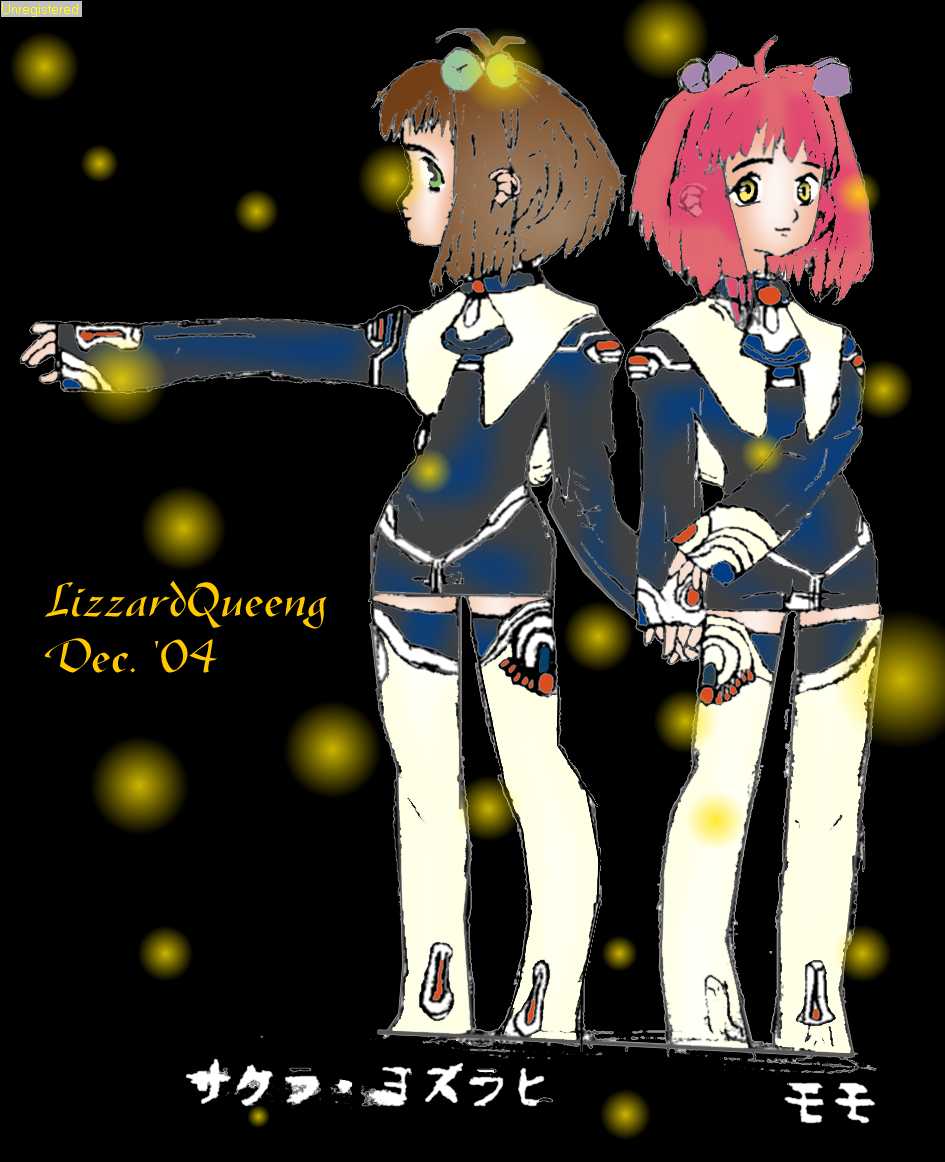 Description
More Xenosaga Fanart!!! This ish my 5th CG work. First off, DO YOU HAVE ANY IDEA HOW LONG IT TOOK TO CLEAN UP THE LINE ART ON THIS!?!? *cough* okay, I'm done lol Momo is on the Right and Sakura is on the left, Sakura will appear in Xenosaga 2, so when I saw a picture of her I had to draw her! I kinda based this of the Final Fantast X-2 art thingy of Lenne and Yuna back-to-back, I called the picture "Sisters*M.O.M.O. and Sakura Mizrahi* because even though M.O.M.O is a Realian (a synthetic human/andriod) she was created Joachim Mizrahi, which would make her and Sakura sisters, right? Oh, and the glow and supposed to be enviromental bugs.<br />
Comment are appeciated<br />
<br />
Skecth; 15-20 min.<br />
CG; 5-6 hrs.
General Info
Comments
8
Media
Unspecified
Time Taken
Reference