Fiona Belli and Daniella
Fiona Belli and Daniella
Fiona Belli and Daniella
by
Lizzi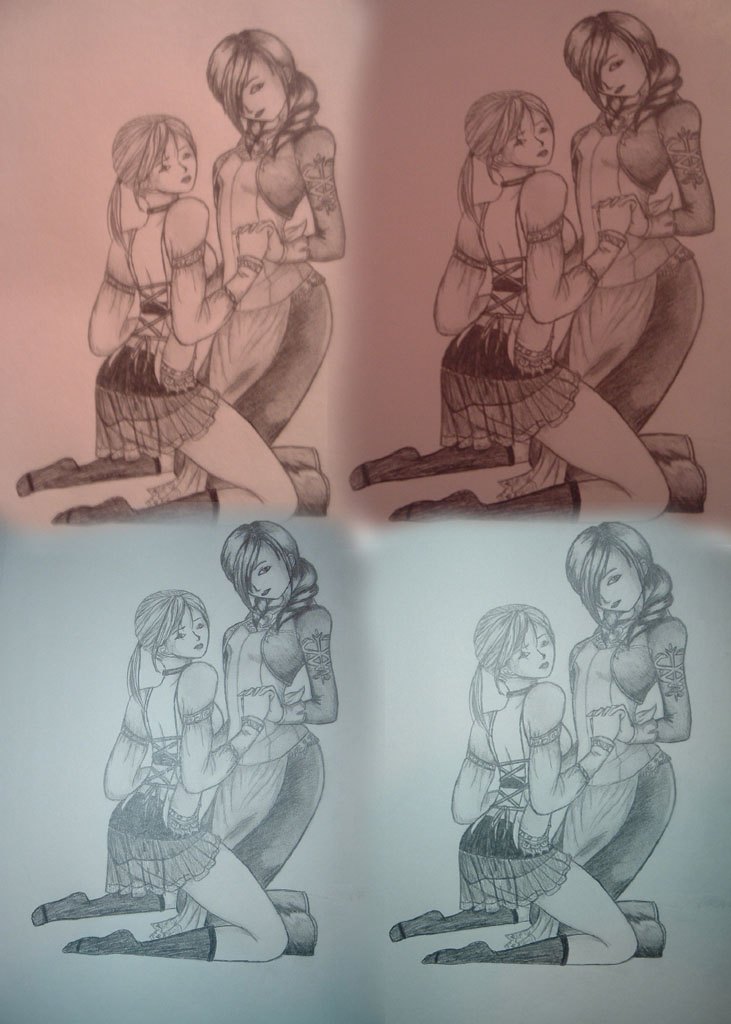 Description
Wow...I'm not a 'fan' of shoujo-ai at all. This was meant to be (though it kinda didn't go that way) a kind of sensual way to show how Daniella wants to eat Fiona's skin so she can have her soul. This year for ComiCon and Anime Expo, me and my best friend are cosplaying as them, and we're trying to find some cool poses to be in for pictures, and this was just an idea.
Anyway, I really messed up on a lot of stuff on this, especially the lace. I just wasn't in the mood for getting into -that- much detail, seeing as how it took FOREVER to even draw and shade this >.< I also think the heads are a little big, but digital camera's also aren't the best at portraying how a picture -really- looks. Hopefully I can have a scan of this instead. So, I'm pretty happy with this, even if it's not done with my full extent of skills. Took about 3 hours to draw and shade
Medium used was 0.5 mechanical pencil, and yes, this was based off and inspired by an artwork from Evangelion. Please don't hate!
General Info
Comments
6
Media
Unspecified
Time Taken
Reference