Spargus Sunset
Spargus Sunset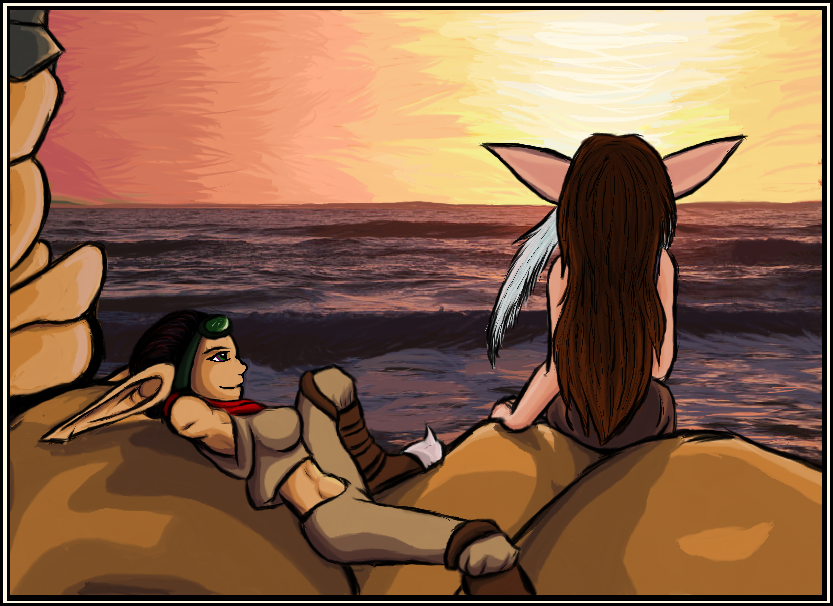 Description
Had a lot of fun with this one... took some time but all in all, turned out great. Now, some quick clarifications so no one kills me...

The rocks and ocean in the foreground are my doing, but the ocean in the further reaches of the picture were taken from a picture found on Google. I painted over some parts to enhance the contrast, and the sky IS my doing, but other than that I wasn't going to let the fact that I kinda fail at water ruin this picture.

Fury and Loor turned out great in this. I love Fury's hair, and Loor looks so flipping happy to have her sister back. I'm very proud of this.