Warrior of Peace
Warrior of Peace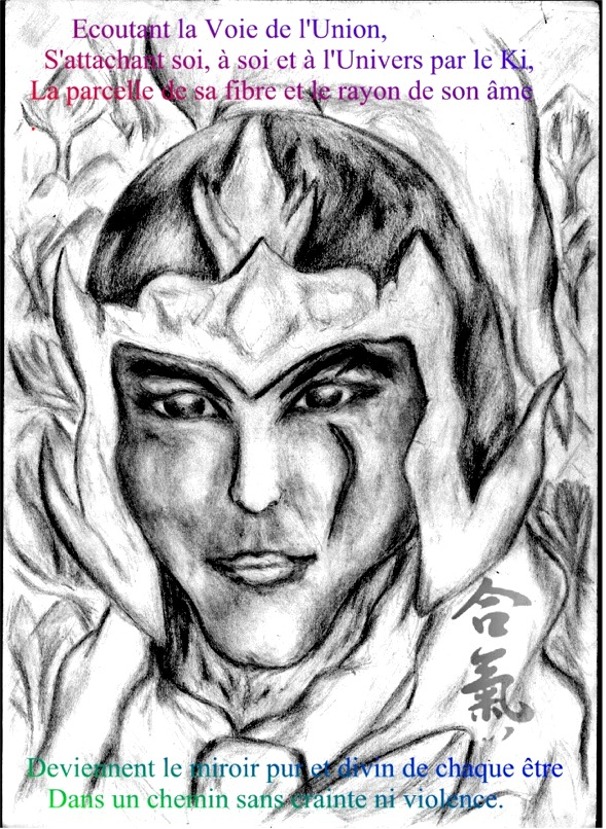 Description
This is one of my old picture of Zhou Tai.

It's strange, I've always seen a true warrior not like someone mighty and menacing, but rather like a sincere person conveying the charisma of peace and love...

The poem means :

"Listening to the way of Union,
Binding oneself to oneself and to Universe by Ki,
The fragment of one's fibre and the ray of one's soul
Become the pure and divine mirror of each being
In a way without fear nor violence."