My Little Box
My Little Box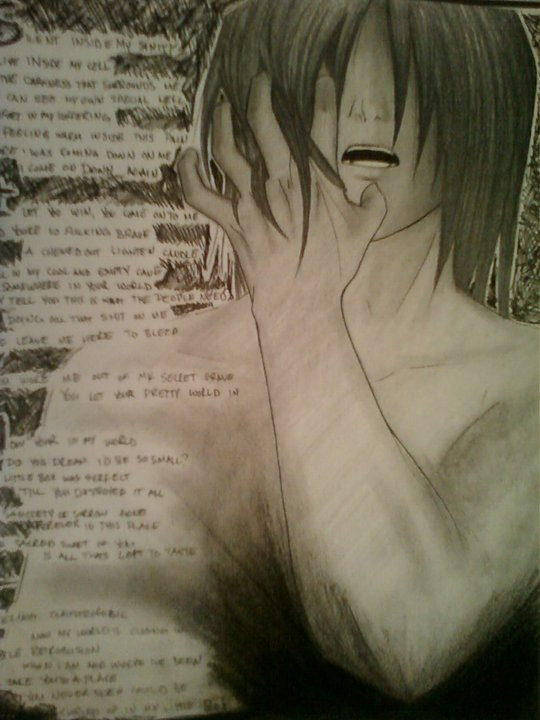 Description
Silent in my sanity
I live save inside my cell
In the darkness that surrounds me
I see my own special hell
Comfort in my suffering
Feeling warm inside this pain
Before I was coming down on me
I come on down again

I let you win, you come on to me
And you're so fracking brave
A chewed out lighten candle
Fell in my cool and empty cave
Somewhere in your world
They tell you this is what the people need
Doing all that shoot on me
And leave me here to bleed


You woke me out of my secret grave
You let your pretty world in

Now you're in my world
Did you dream it be so small
My little box was perfect
'Till you destroyed it all
My sanctety of sorrow gone
Forever in it's place
The sacred sweet of you
Is all that's left to taste

Feeling claustrofobic
Now my world is closing in
Subtle retrobusion
Where I am and where I've been
I'll take you to a place
You never knew could be
Curled up, in my little box

My Little Box by Gabriel Mann
WHOO! Well, considering how much surprising fun i had with the other Lyric picture, i decided to definatly make another. This time, however, i finished it. A RARE THING!!! normally i leave it and never pick up on it again, but this one i actually finished it! xDD HAPPY! I stayed up until 6:07 in the morning doing this, and i started at 10:45 pm. 8D So this was the result of practicing with my new pencils and my pencil smudgers. and as seeing that it turned out so nice, i plan on doing OVER AND OVER AND OVER!!! XD
I also suggest that you listen to the song. The picture will make a whole lot more sense! (its a sexy souding song too! xd)

so nonetheless, snjoy. one again, taken with a camera, so forgive the poor quality.
General Info
Comments
5
Media
Graphite pencil
Time Taken
oh man, about...7-8 hours??
Reference