Lean In
Lean In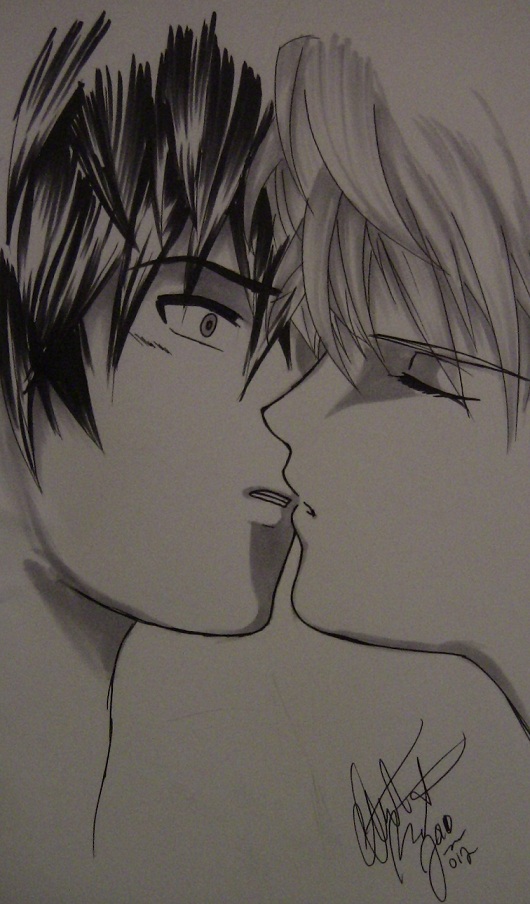 Description
So this recent AnimeCon I went to I got my grubby mingers on some BEAUTIFUL manga markers. I got a black on and a gray one. I haven't used them up until now, but just a while ago I had this image in my head and vuala! xD My first time using them so im still a little noobish. Dx

Anyways, What I also wanted to say was that the yaoi world needs more timid seme's. I ADORE timid seme's so much, and thats what I wanted to draw: The uke making the move. xD EEEK!
Anyways, please enjoy!
General Info
Comments
7
Media
Ink or markers
Time Taken
45 mins
Reference