Legolas and Elri
Legolas and Elri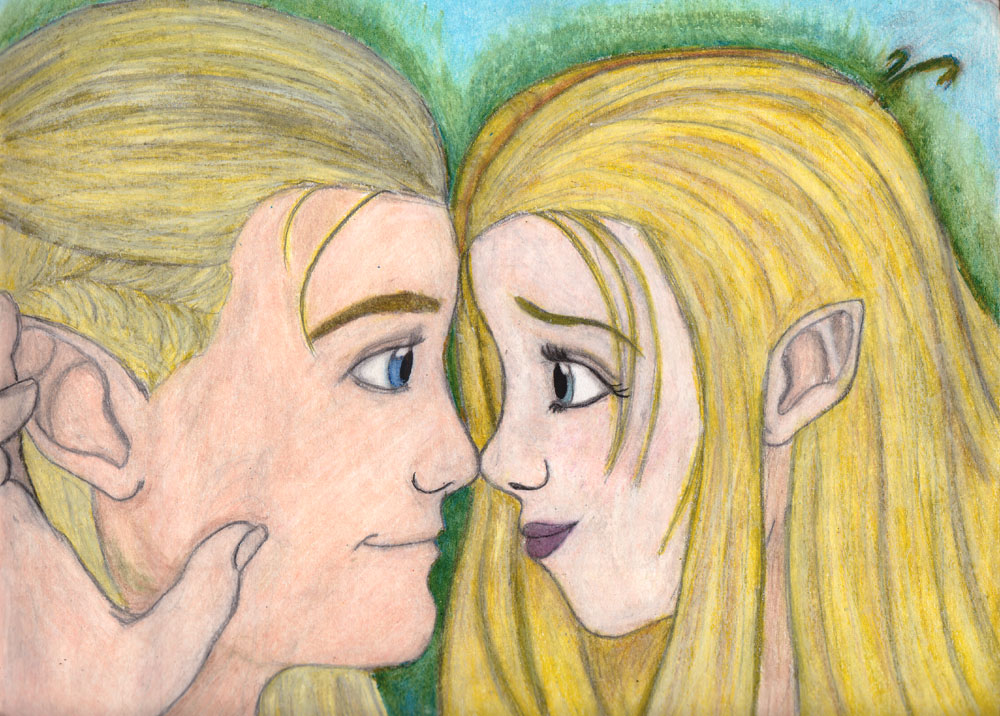 Description
Legolas and my character Elriowiel...though I just call her Elri for short XD

Elri is a character I had created for a LOTR fanfiction I was been planning on writing. The story is still in my head, I haven't really had time to put pen to paper.

This picture takes place after Legolas and Elri "bond" for the first time near the end of the story, hence the MILD sexual content (just to be safe...heh).

And yes...I'm quite aware that Elri's hand looks insanely huge lol.

Drawn with mechanical pencil, coloured with pastels. One of the VERY few coloured pics you'll ever see from me lol.