Smiley Pumpkin
Smiley Pumpkin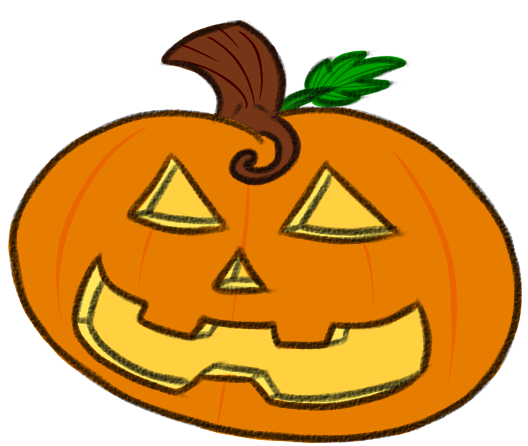 Description
OooooOoooOoo! It's time to tell you a funny story that happened to me when carving a pumpkin!

When I was a lot younger, maybe 10 or 8? Anyway, I was outside carving a pumpkin by myself for the center piece of the table, I took all the guts and everything out like any pumpkin carving master would. I always set the guts and seeds on separate plates, since my mom could roast the pumpkin seeds for eating. Well I think one or two must have fallen between the crack that is concrete and grass/dirt. We never knew or realized it, but we noticed that the grass was getting weird and despite my dad mowing the lawn and taking care of the outside chores, by the time halloween rolled around again I hd this CUTE little pumpkin growing up IN THE BACKYARD! We never intended on growing it or planting any for that matter, so it was just the kind of happy accident that we were all able to enjoy (well at least the family did.)

Enjoy this piece! Halloween will come and go like every other day does. Cherish it forever.